Ana's sewing spotlight
ROXANNE DRESS

I deliberated while making this pattern whether to make a dress option. Silly me! After seeing Anna's version, I'm kicking myself a bit. I'm so happy to see this blouse turned into a dress. I think it turned out so great and I'm going to have to make one up for myself. It seems like everything Anna touches turns to romance. How does she do it?!?



How long have you been sewing, and would you describe yourself as a novice, beginner, intermediate, or advanced seamstress?

I learned to sew as a child, but I've been sewing clothes for myself for about five years. I would describe myself as intermediate because while I think I can still improve a lot and learn a lot of new things.
Anna wearing her version of Roxanne- belted

What type of fabric did you use for this creation? Is there a type of fabric that would have been more suitable?

For my Roxanne dress, I used a black polka dot viscose as main fabric and a blue cotton for the collar and yoke. The viscose gets wrinkled super fast, and it was a bit slippery to handle. The cotton was a bit bulky for the pleated collar, but I love how they look together, and I'm very happy with the dress. I'll keep in mind the bulkiness of the fabric for the next time I sew this collar, though.

Did you make any personal adjustments to the pattern to make it your own?

While I loved the pattern as it is, I knew the blouse length wasn't going to work on me. Since I live in dresses, I just lengthened the pattern pieces. I ended up by accident with an asymmetrical dress: it wasn't my plan, but something went wrong while cutting. It was a fortunate accident, all in all.


Where do you wear this piece?

I wore my Roxanne dress at the end of Summer, unbelted, and it was sooo comfortable and breezy, perfect for the very hot afternoons we had at the beginning of September. I plan to wear it this autumn as well, with tights and the cardigan. I'm sure the pop of bright blue will give me some happiness when the weather is gloomy.


You can read Anna's post of this dress on her blog

Thanks for sharing, Anna!
YOU MAY LIKE:
Leave a comment
Comments will be approved before showing up.
---
Also in The Victory Patterns Blog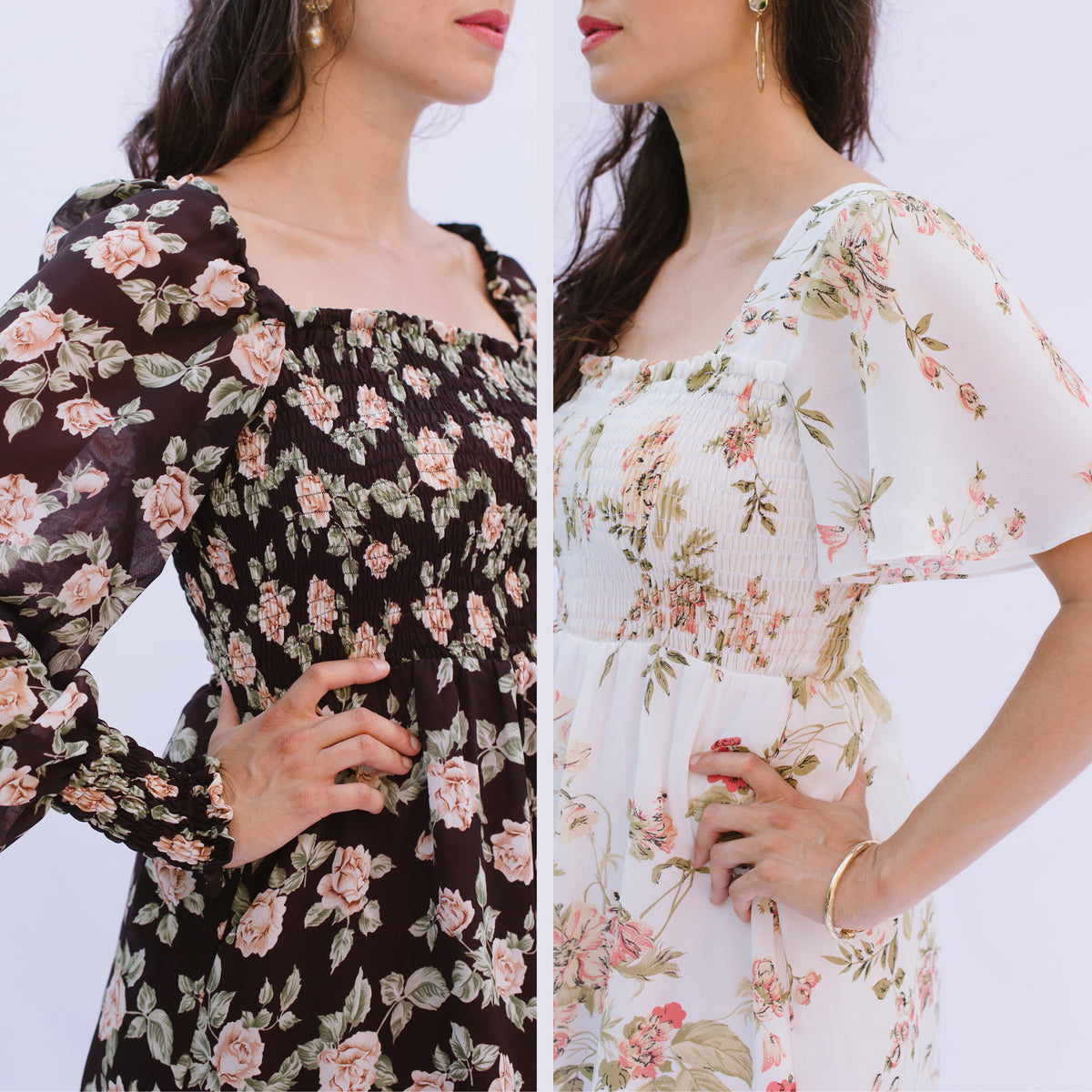 In this post, we'll discuss how to pair any of the sleeves from the Sofia pattern with the strap from this Bell sleeve. This is a popular pattern modification to give extra bra strap coverage.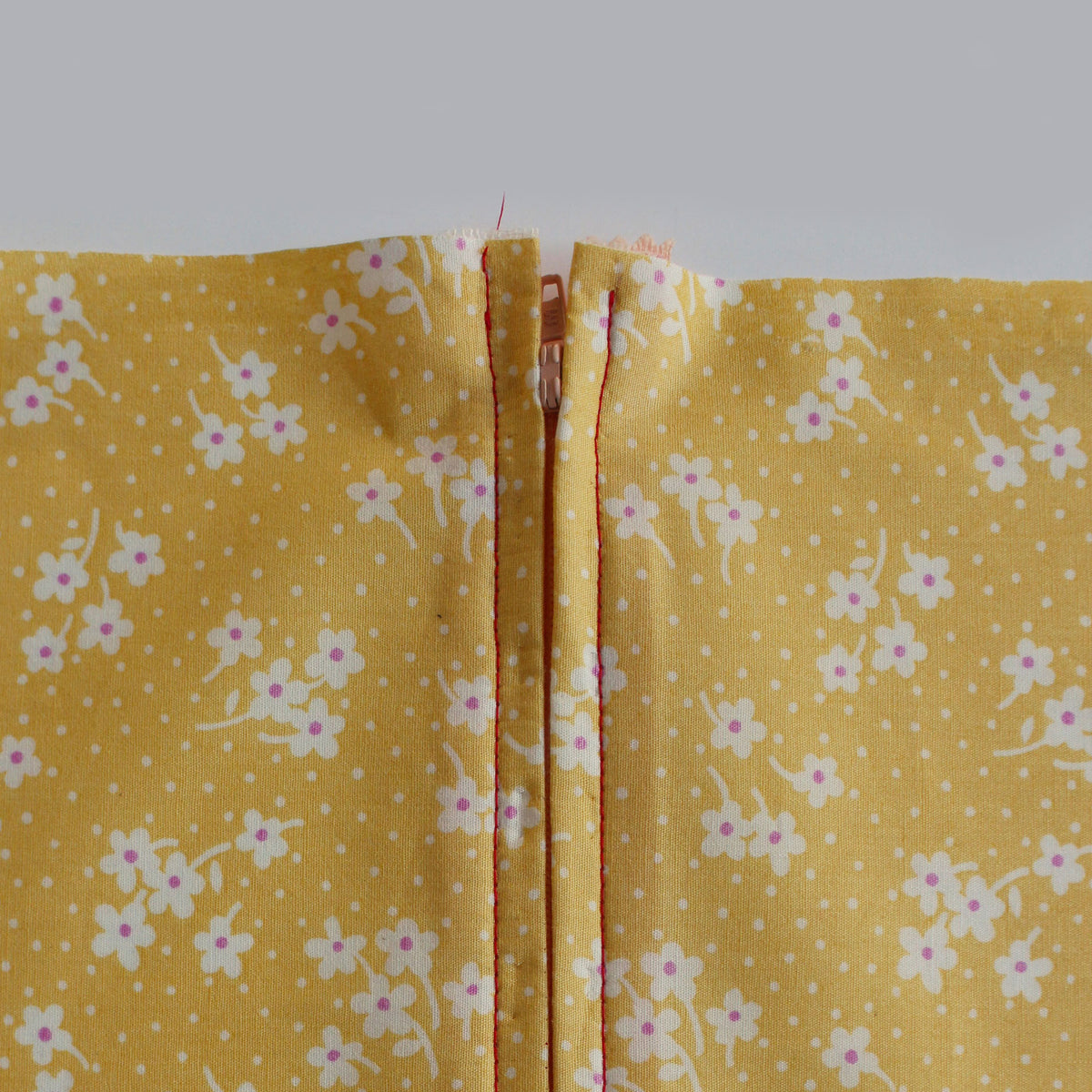 A centered zipper is one of the most usefull zippers to be able to sew. They are commonly used in skirts, dresses, and pants, as well as cushion covers and handbags. In this tutorial, we'll show you how to sew a centered zipper using directional sewing, which avoids the fabric from shifting in different directions once the zipper is sewn in. 
Last week I released the Rowena pattern and I wanted to pull together some inspiration and fabric resources to get your wheels for this project.