Pair the Sofia Bell Sleeve Strap with any sleeve option
The Sofia Pattern comes with several sleeve styles, one of which is a bell sleeve that pairs with a shoulder strap. This option is appealing as it offers more coverage of the bra strap. Becuase of this, a common questions we get asked is if it's possible to pair the shoulder strap with the other sleeves styles in the patterns. 
In this post, we'll discuss how to do just that. It's a very simple modification to the pattern.
Once the bishop, cap or elbow sleeve is constructed with shirring at the wrist and a side seam is sewn, with you will need to change a step in the sleeve instruction. Instead of sewing bias binding channel for the elastic along the sleeve cap, you will sew a gather stitch along the cap. 
Sew two rows of gather stitching along the cap edge, in between the two notches.
To sew the gather stitch, use a straight stitch set to a length of 4. The seam allowance for the first row will be 3/8" (1 1m), and the second row will be sewn at 5/8" (1.6 cm). Do not backstitch at the beginning and end of the stitches. Instead, leave a few inches of thread tails.
Follow the Sofia instructions for sewing and attaching the bell sleeve strap to the bodice. Now it's time to attach the sleeve.
With the bodice/shoulder strap and the sleeve facing right sides together, align the sleeve's underarm seam to the bodice side seam.
Connect the sleeve notches to the upper folded bodice edge.
Pin the sleeve into the armhole, draw in the gather threads so that the sleeve cap length matches the length of the shoulder strap. Distribute the gathers along the cap and sew the sleeve in at 1/2" (1.3 cm) seam allowance.
Finish the sleeve seam with a serge or zig-zag stitch.
For further details on setting in the sleeve, review the instructions for sewing the bell sleeve, as the method is the same for both sleeve styles. 
Leave a comment
Comments will be approved before showing up.
---
Also in The Victory Patterns Blog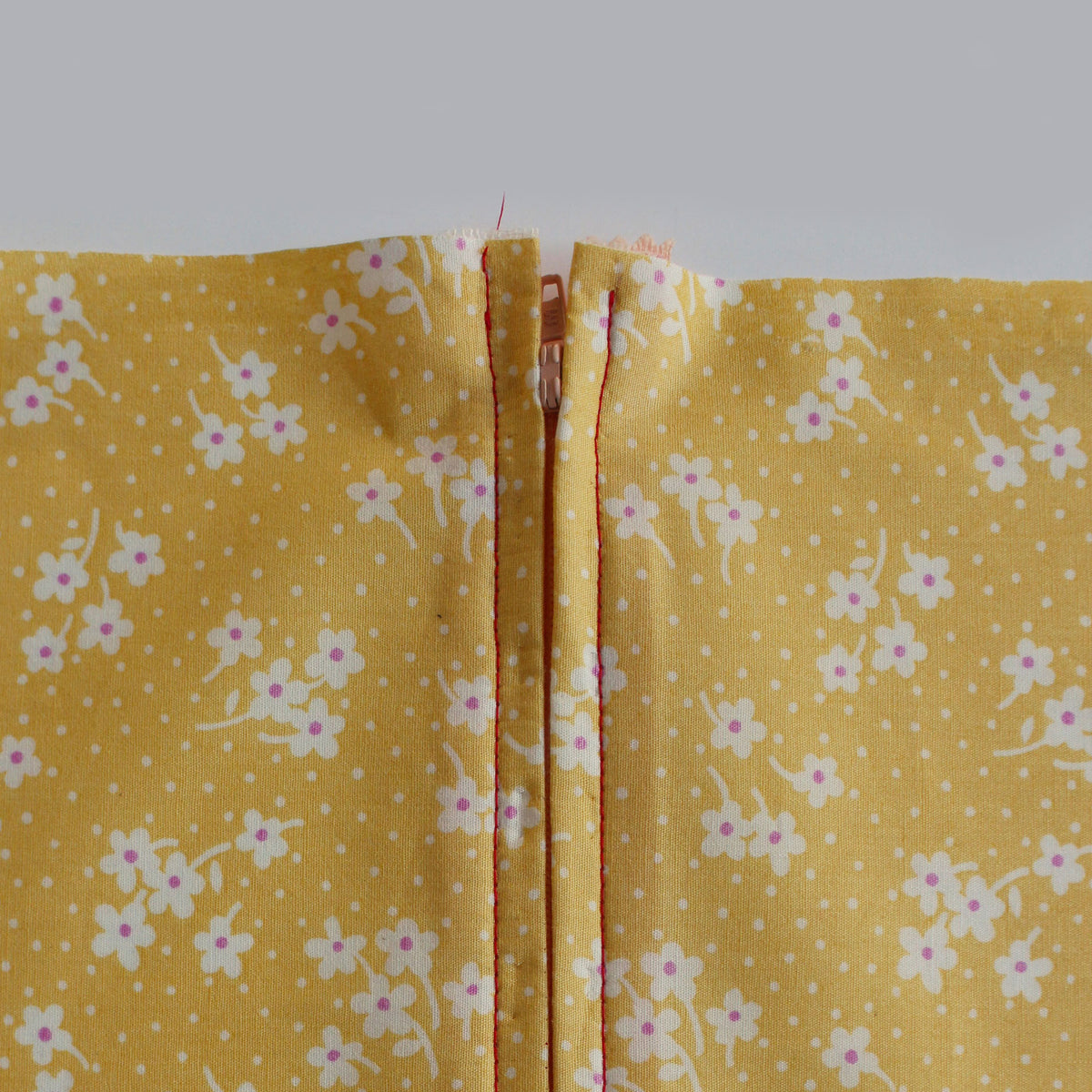 A centered zipper is one of the most usefull zippers to be able to sew. They are commonly used in skirts, dresses, and pants, as well as cushion covers and handbags. In this tutorial, we'll show you how to sew a centered zipper using directional sewing, which avoids the fabric from shifting in different directions once the zipper is sewn in. 
Last week I released the Rowena pattern and I wanted to pull together some inspiration and fabric resources to get your wheels for this project.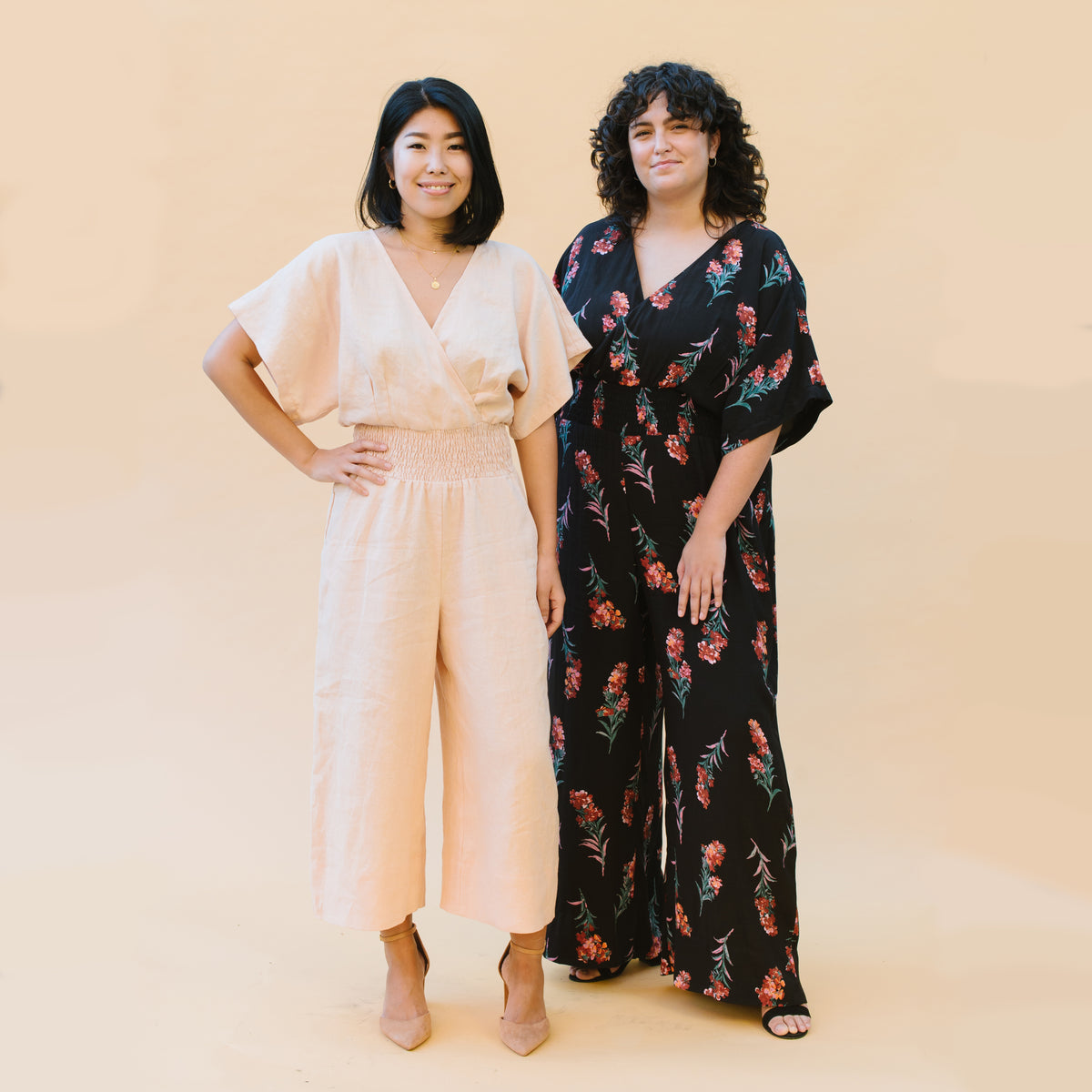 Our latest pattern, the Rowena jumpsuit and pants are here! This versatile style is easy to wear and a pleasure to sew.