Anna's sewing spotlight
Chloe Dress

If you haven't already seen Anna's version of Chloe from Paunnet Blog, then prepare to be converted to purple.
How long have you been sewing? Would you describe yourself as a novice, beginner, intermediate, or advanced seamstress?

My mother and my grandma are both seamstresses, so I learned the basics of sewing when I was a child, sewing dresses for Barbie with them. Then I lost interested until I was about nineteen, when I asked my mom to make me a skirt for a school dance and got very curious about the process. She introduced me to tracing patterns, cutting fabric and assembling a garment, and I became addicted.

A few years later, I now consider myself at an intermediate level, because I still have so much to learn!


What type of fabric did you use for this creation? Is there a type of fabric that would have been more suitable?

For my Chloe dress, I used some purple gabardine I found in one of my favorite shops. The color is what attracted me. The fabric turned to be quite temperamental, very difficult to press and prone to press marks, so it probably wasn't the best choice, but the dress turned out beautiful anyway!

Did you make any personal adjustments to the pattern to make it your own?

I cinched the waist a bit because I think it looks better for my figure and instead of an invisible zipper, I installed a regular lapped zipper. It's my favorite technique for zippers, it looks very elegant and a bit retro and it allows me to ditch invisible zippers since I have a love/hate relationship with them.

Where do you wear your dress?

To be honest, I've been saving this dress for a special occasion. I'm going to graduate next fall, and for the moment this dress is the number one candidate for the occasion.


You can read Anna's post on her Chloe dress on her blog.
Thanks for sharing your version of Chloe, Anna!



YOU MAY LIKE:
Leave a comment
Comments will be approved before showing up.
---
Also in The Victory Patterns Blog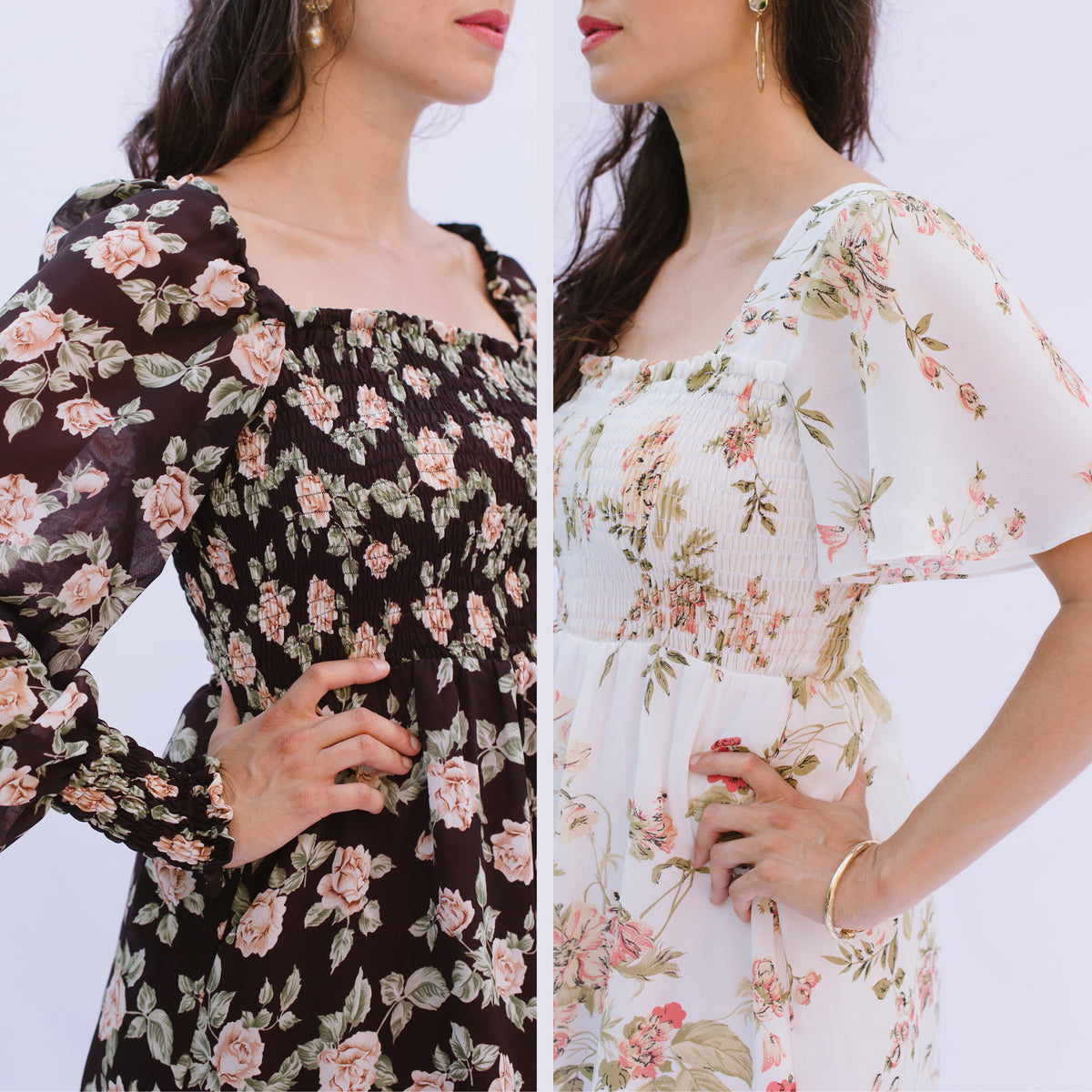 In this post, we'll discuss how to pair any of the sleeves from the Sofia pattern with the strap from this Bell sleeve. This is a popular pattern modification to give extra bra strap coverage.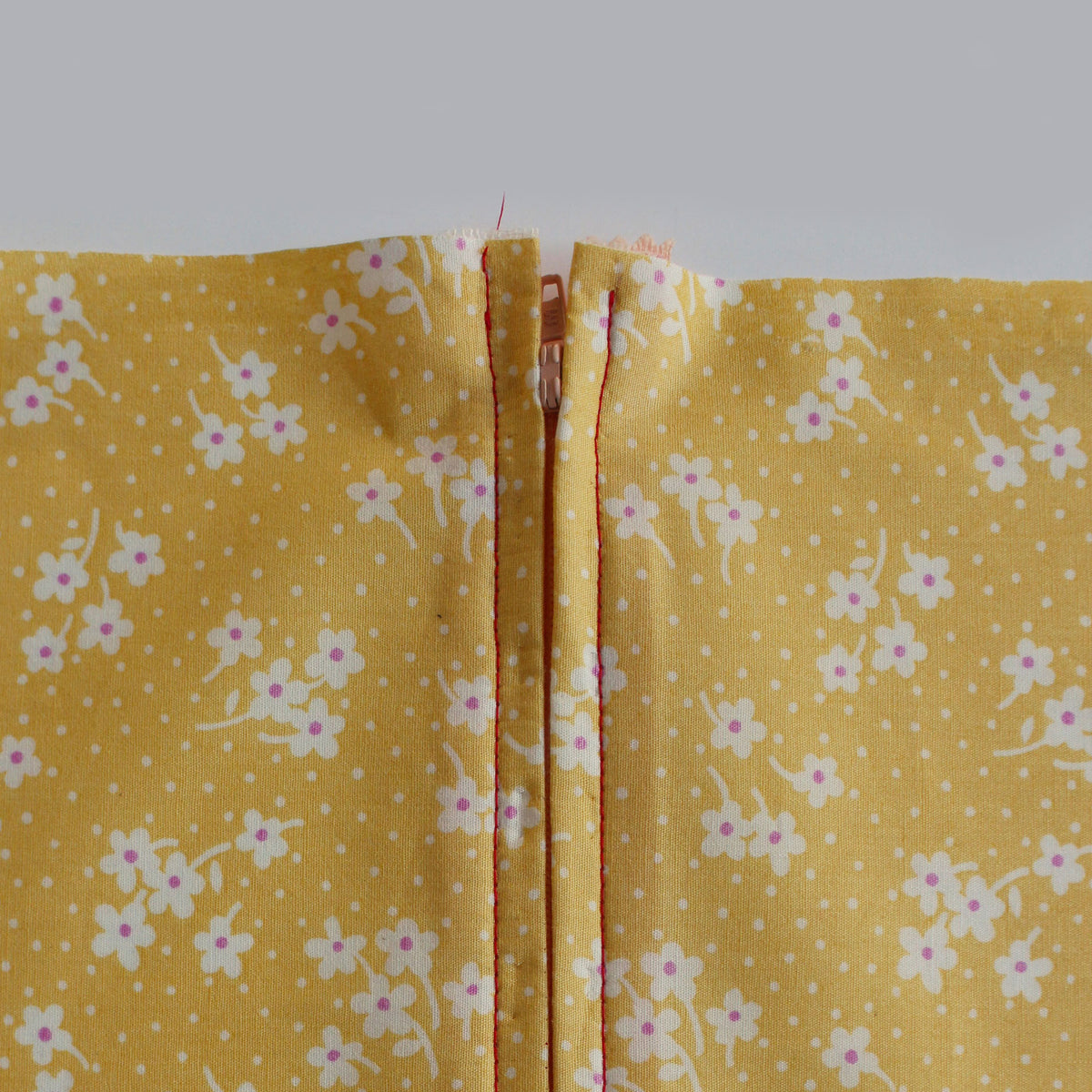 A centered zipper is one of the most usefull zippers to be able to sew. They are commonly used in skirts, dresses, and pants, as well as cushion covers and handbags. In this tutorial, we'll show you how to sew a centered zipper using directional sewing, which avoids the fabric from shifting in different directions once the zipper is sewn in. 
Last week I released the Rowena pattern and I wanted to pull together some inspiration and fabric resources to get your wheels for this project.