Gail's sewing spotlight

MADELEINE SKIRT

I love Gail's punchy red version of Madeleine and I think it looks lovely without suspenders. She's got the hot librarian thing down pat!
How long have you been sewing, and would you describe yourself as a novice, beginner, intermediate, or advanced seamstress?

I've been sewing on and off since my early teens, but have been sewing in earnest for the past year. I'd still describe myself as a beginner seamstress though, probably because I'm so much more aware now of how much Idon'tknow! The last time I got heavily involved in sewing was about 13 years ago; there's so much more information available now with the proliferation of sewing blogs - it's both a blessing and a curse! But mostly a blessing!


What type of fabric did you use for this creation? Is there a type of fabric that would have been more suitable?

I used an organic cotton twill that I ordered online for this skirt. The website described the fabric as a medium weight, which is what the pattern calls for. When I received it though, it felt much heavier than I was expecting and I was a little disappointed. Part of this was due to not being able to see and touch the fabric before buying, but I'm also still learning about matching patterns to appropriate fabrics. The next time I make this skirt, I'll use something slightly lighter in weight.


Did you make any personal adjustments to the pattern to make it your own?

The only personal adjustment I made to this piece was to use my machine's triple stitch for the topstitching on the pockets. I also chose not to do topstitching on the waistband, as my fabric was so heavy causing there to be a fair amount of bulk there.


Where do you wear this piece?
Well, I'm a little embarrassed to admit I haven't worn this skirt yet! Nothing against the skirt though - I have a habit of making clothes and then not wearing them! Being a housewife, I'm at home a lot, and I just don't bother to wear anything nice when I'm cooking and cleaning! I am looking forward to wearing this though, and have lots of outfit ideas using tops that are already in my closet.


Would you like to share your personal blog review in the post?

I did three blog posts about this skirt: one in progress, one finished, and one completely finished.
YOU MAY LIKE:
Leave a comment
Comments will be approved before showing up.
---
Also in The Victory Patterns Blog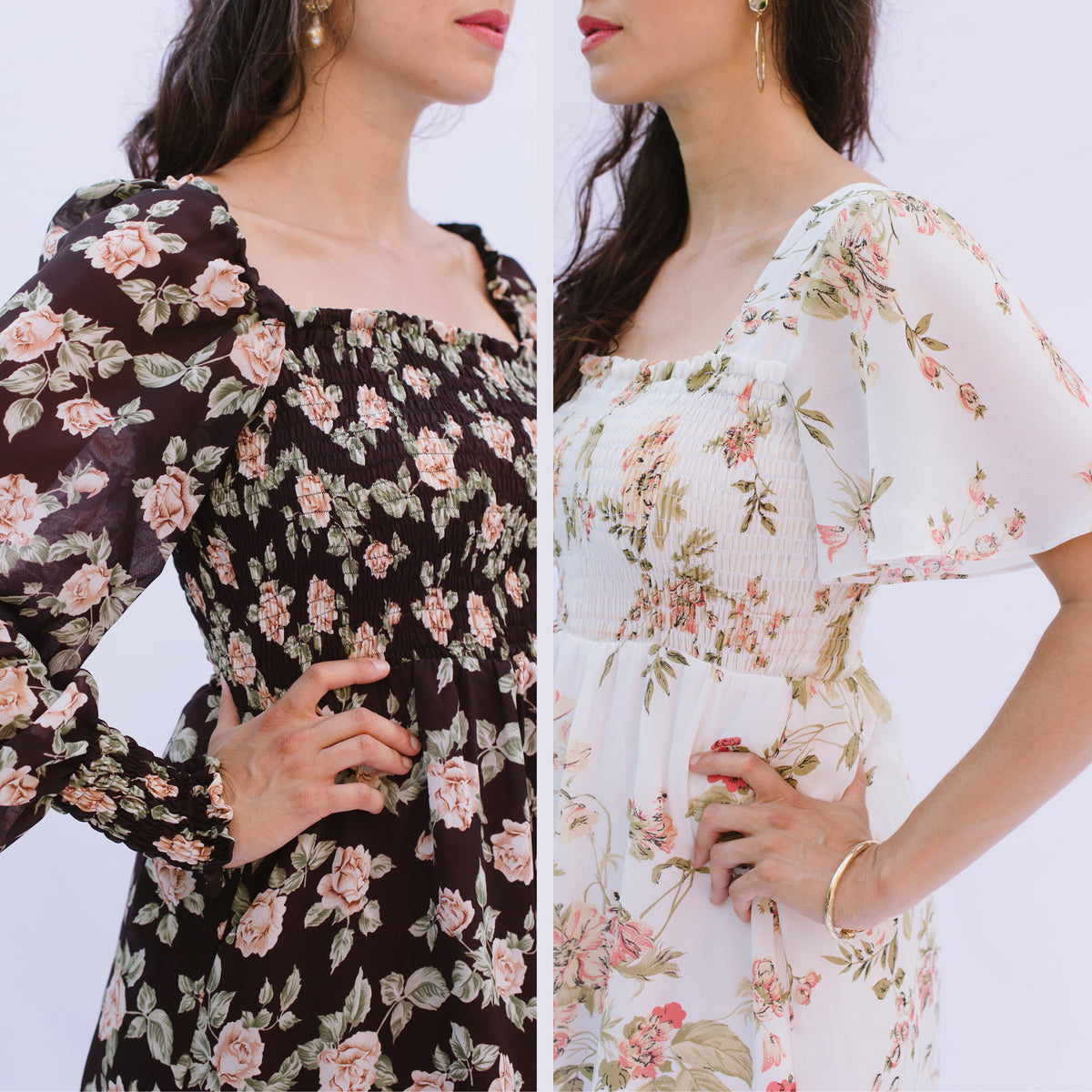 In this post, we'll discuss how to pair any of the sleeves from the Sofia pattern with the strap from this Bell sleeve. This is a popular pattern modification to give extra bra strap coverage.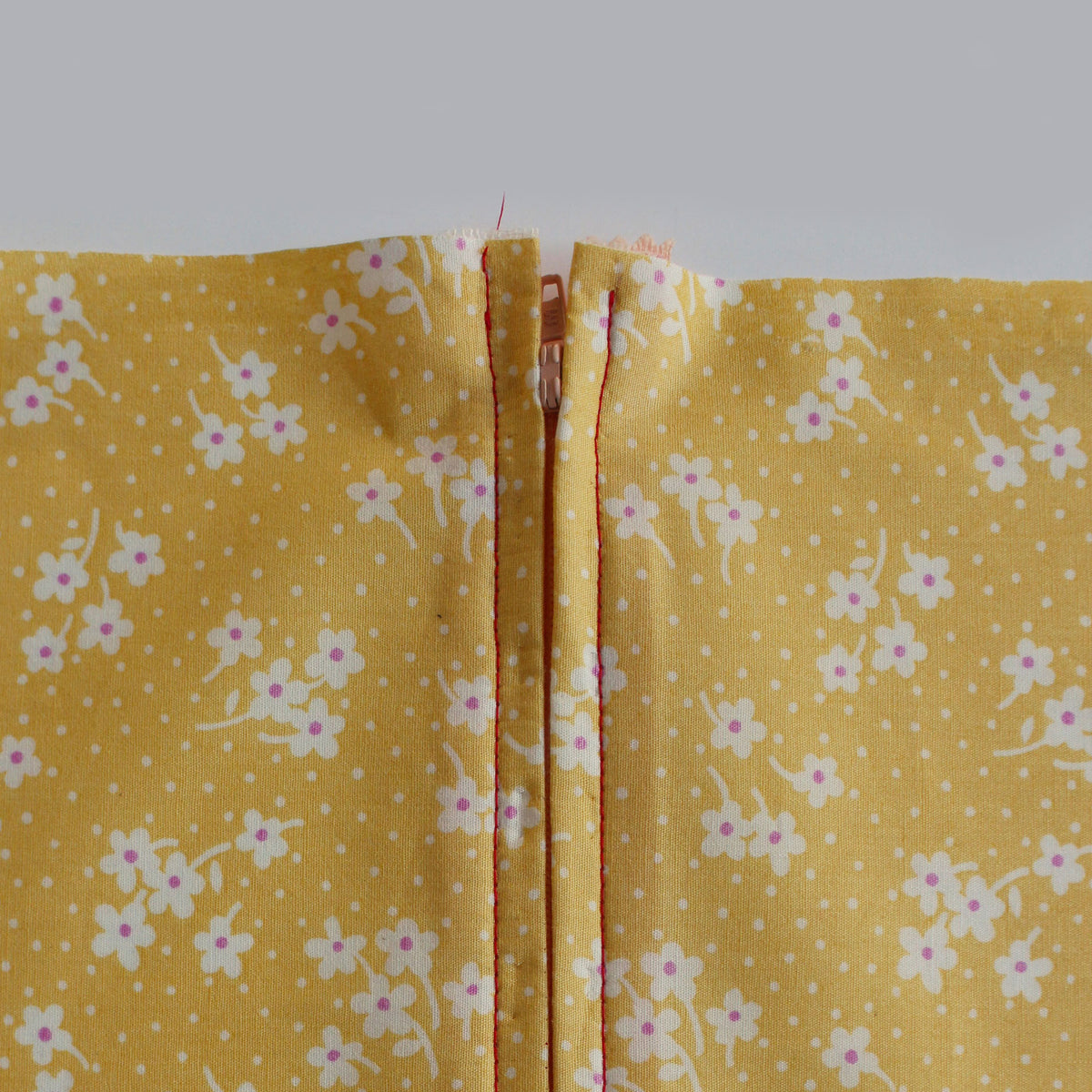 A centered zipper is one of the most usefull zippers to be able to sew. They are commonly used in skirts, dresses, and pants, as well as cushion covers and handbags. In this tutorial, we'll show you how to sew a centered zipper using directional sewing, which avoids the fabric from shifting in different directions once the zipper is sewn in. 
Last week I released the Rowena pattern and I wanted to pull together some inspiration and fabric resources to get your wheels for this project.