Katarina's sewing spotlight
ANOUK DRESS

Katarina from She Sells Sea Shells is a little genius. After gathering together scraps of leftover fabric, she managed to make herself an Anouk Dress. My favorite part of her version is how she improvised the chevron stripes on the front placket. She's come up with a brilliant solution for times when you just can't find the right stripes fabric. I also love how it flows with the pin-tuck detail in the dress. Way to go Katrina!
How long have you been sewing, and would you describe yourself as a novice, beginner, intermediate, or advanced seamstress?

I've been sewing for over five years now. I've started when I was nineteen, I had just finished school and six months to pass until I began studying. A friend of mine interned at a tailor, and I was excited about the things she learned, and when she showed me a top she made there, I wanted to give it a go, too. So I took my mom's sewing machine and never looked back since. That wasn't the first time my hands touched a sewing machine; I made small things on and off since I was ten years old but that moment was a turning point in my life because I discovered a craft that soon became my dearest hobby.

So over the years, I'd say I've become an intermediate level seamstress.


What type of fabric did you use for this creation? Is there a type of fabric that would have been more suitable?

For my version, I used some quilting weight cotton for the bodice and chiffons for the accents from my stash. It was a stash-busting project, but if I had to go out buying fabrics, I would have chosen other weights. The cotton is a bit too stiff and doesn't drape as well as it could, and the chiffons are pretty but a bit flimsy. I heavily interfaced the bib, that worked fine but the white dotted chiffon is too weak to hold up the buttons.


Did you make any personal adjustments to the pattern to make it your own?

I stuck to the original design. The only changes I made were regarding the fit. According to my measurements, I cut a size ten but had to take in quite a bit on each side as it was running very large. So I'll just have to watch the size the next time I make it because, for me, there's a bit too much ease, especially in the bust (and I usually need a lot of room there).

Where do you wear this piece?

I think this is an allrounder, kind of my LBD. I wore it to my sister's graduation but also to work and nights out. But I'm a very feminine person; I wear dresses and heels quite often so dressing like that is typical to me whereas to others I might look overdressed.

Katarina writes about this dress and more over on her blog.

Thanks for sharing your creation, Katarina!
YOU MAY LIKE:
Leave a comment
Comments will be approved before showing up.
---
Also in The Victory Patterns Blog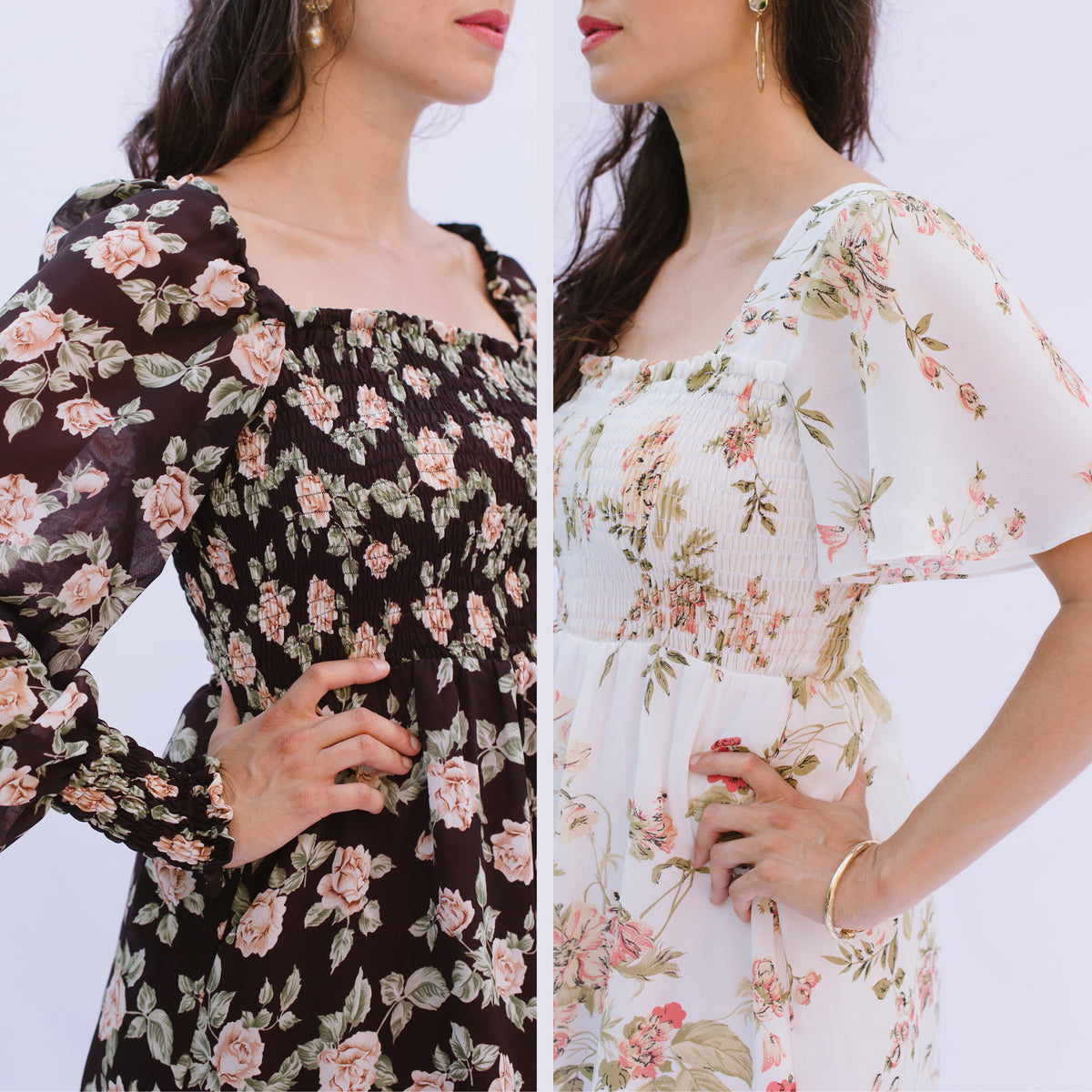 In this post, we'll discuss how to pair any of the sleeves from the Sofia pattern with the strap from this Bell sleeve. This is a popular pattern modification to give extra bra strap coverage.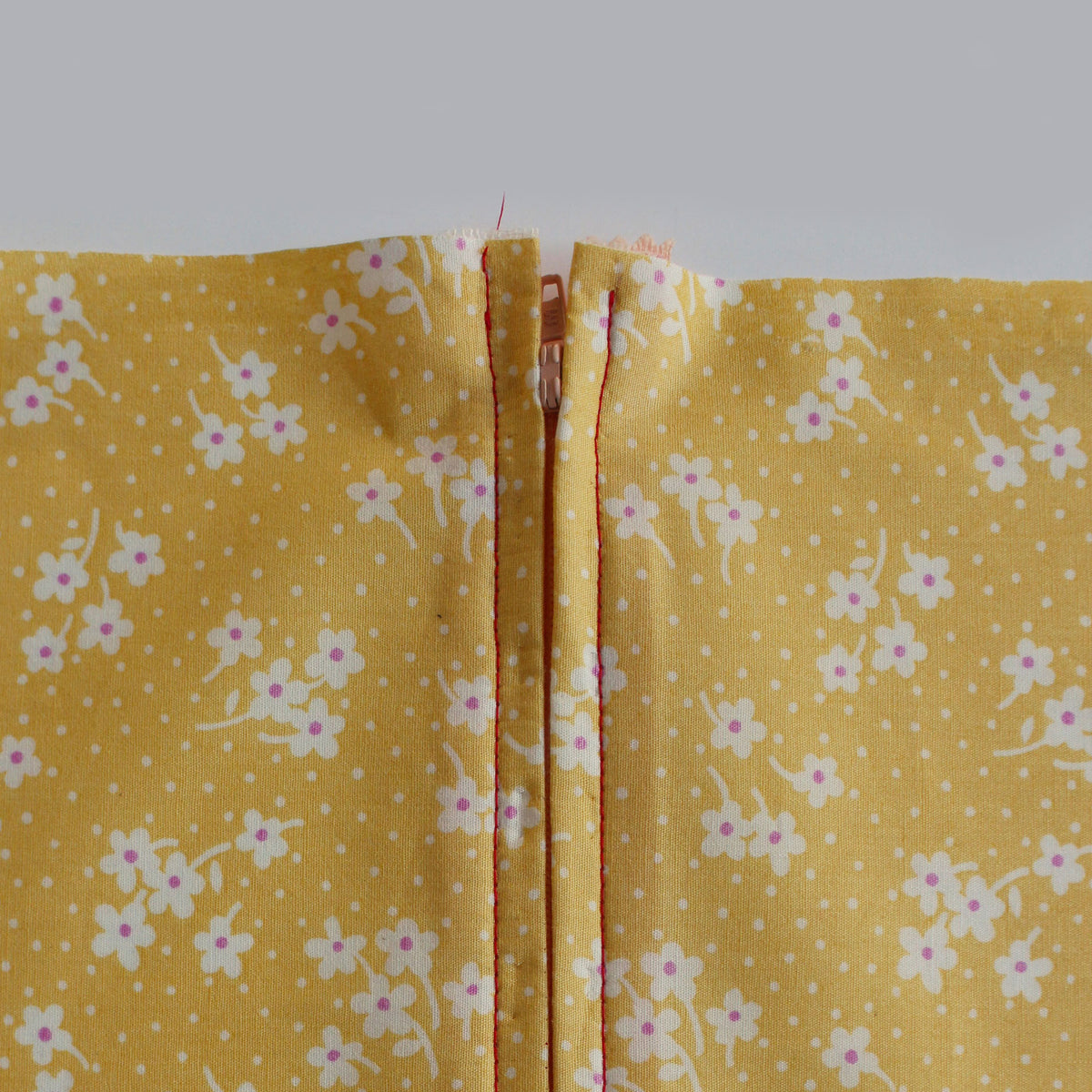 A centered zipper is one of the most usefull zippers to be able to sew. They are commonly used in skirts, dresses, and pants, as well as cushion covers and handbags. In this tutorial, we'll show you how to sew a centered zipper using directional sewing, which avoids the fabric from shifting in different directions once the zipper is sewn in. 
Last week I released the Rowena pattern and I wanted to pull together some inspiration and fabric resources to get your wheels for this project.