TJ's Garden Lola
Isn't this dress crazy beautiful?!! My jaw dropped when I saw Tj's version of Lola. At first I thought, where the heck did she get that amazing knit and how did she manage to line up the print so perfectly across the panels?!?! But at a closer look, I realized that she DREW. IT . HERSELF!!! This girl has talent!
How long have you been sewing, and how would you describe your sewing level?

I've been sewing for almost five years now (ye gads) and would consider myself an intermediate level sewist (however this may not mean anything as most of the garments I sew are in jersey/stretch knits and the silhouettes I wear are rarely tailored. Pretty much the only place I use woven fabrics is for outerwear and the rare pants/trousers.

What type of fabric did you use for this creation? Is there a type of fabric that would have been more suitable?

I used a very light net-lined heathered knit that resembles sweat-shirting but is much, much more nice and not as warm. I'll probably go with something slightly heavier next time, so it weighs itself down and doesn't crinkle as much. I wear silk shorts inside to prevent the fabric snagging on my tights.

Did you make any personal adjustments to the pattern to make it your own?

I shortened it 2 cm at the waist and 4 cm at the hem.

Where do you wear this piece?

Out and about. Thus far I've worn it to Uni, on my scooter to the shops and to the city for a sewists meetup.
If you have a personal blog or a post on this pattern, would you care to share it?
If you have a personal blog, or a post on this pattern, would you care to share it?  
Totally.
As a little bonus, Tj was kind enough to provide a tutorial image of how she created her fabric, in case you'd like to try it out, along with
this beautiful, inspiring blog
to get your flowery ideas flowing!
Also, Here's some online links to fabric markers online:
Pebeo
,
Dharma
.
YOU MAY ALSO LIKE:
Leave a comment
Comments will be approved before showing up.
---
Also in The Victory Patterns Blog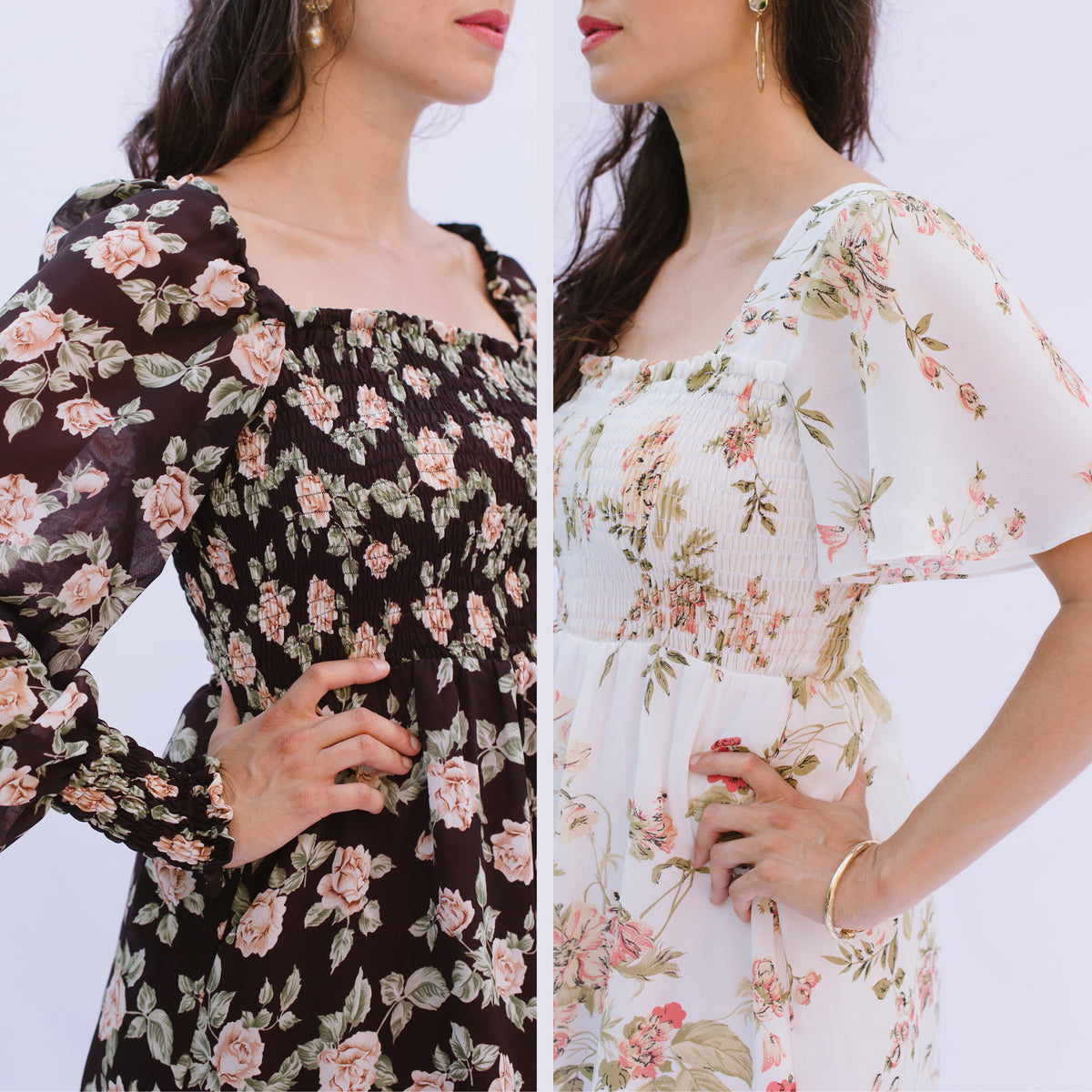 In this post, we'll discuss how to pair any of the sleeves from the Sofia pattern with the strap from this Bell sleeve. This is a popular pattern modification to give extra bra strap coverage.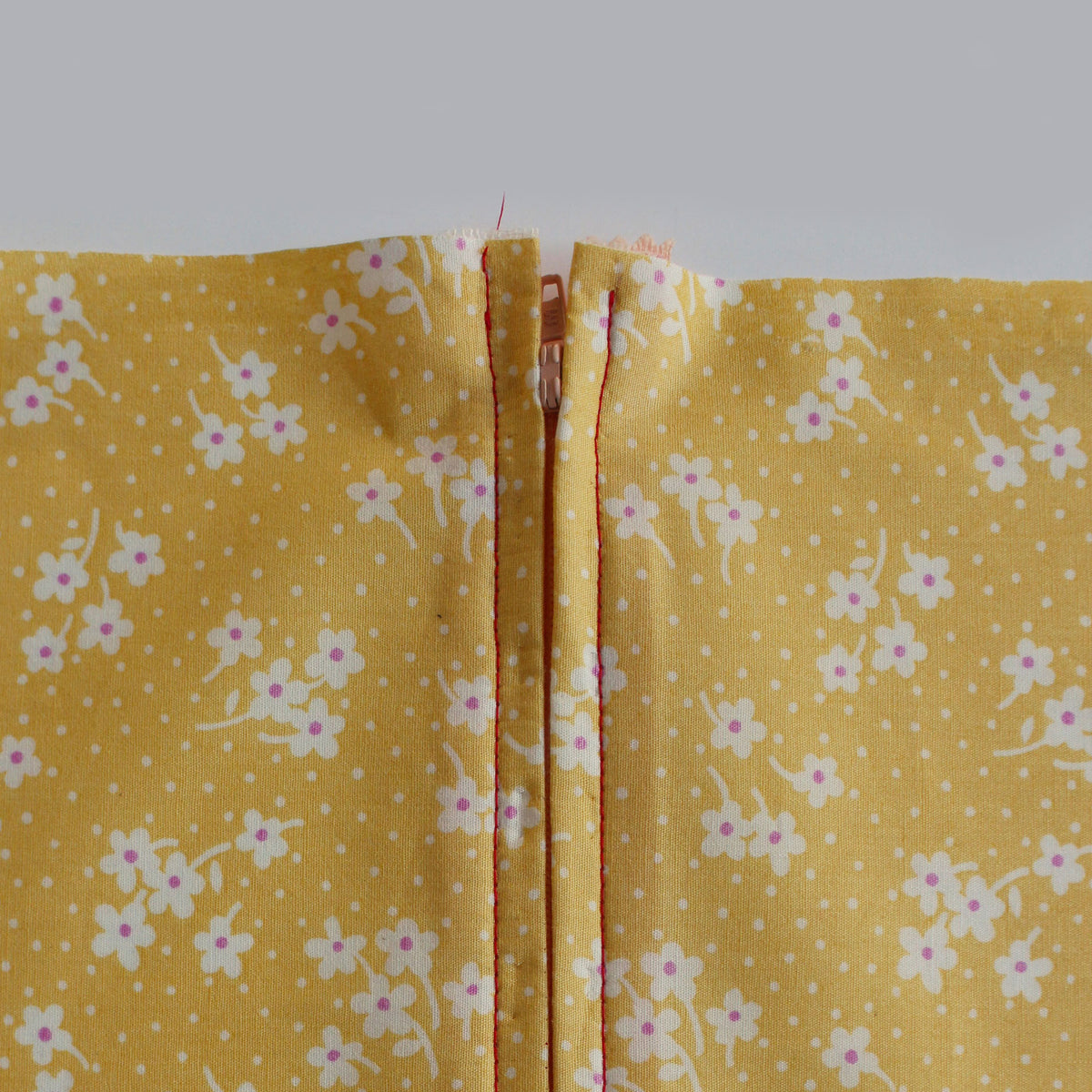 A centered zipper is one of the most usefull zippers to be able to sew. They are commonly used in skirts, dresses, and pants, as well as cushion covers and handbags. In this tutorial, we'll show you how to sew a centered zipper using directional sewing, which avoids the fabric from shifting in different directions once the zipper is sewn in. 
Last week I released the Rowena pattern and I wanted to pull together some inspiration and fabric resources to get your wheels for this project.