Wanett's sewing spotlight

ROXANNE BLOUSE
I've been looking forward to sharing some of your versions of the new patterns. Wanett from 
Sown Brooklyn
 sports Roxanne all over her favorite city. I love her spicy contrasting here with her version of this blouse.

How long have you been sewing, and how would you describe your level of sewing?
I have been sewing for about seven years, or so. I had an interest in learning before I had any real skill or patience to give it a proper go. My maternal grandmother is an accomplished seamstress, and in my youth, she still made most of her clothes. Though she never expressed an interest in teaching me (she had five daughters who had no desire to learn, so I guess she assumed I had none) I had made some small projects as a child with the help of an aunt. As an adult, I bought a slew of cheap patterns and pretty much permanently borrowed my grandmother's old metal Kenmore in about 2003 or 2004. But nothing really came of that venture. Knitting and crochet became my primary crafts, instead. Sewing has pretty much blasted them out of the water for the last few years, though!! I've since bought my own, new, machine. I invested in a serger and really got into wearing what I make. I still feel like a beginner on some level, but with patience, I can tackle some intermediate projects.



What type of fabric did you use for this creation? Is there a type of fabric that would have been more suitable?
For my Roxanne, I used a rayon blend suiting, with a subtle textured finish, and a small amount of quilting cotton for the contrast details. The suiting was the perfect choice because it had nice drape and weight, sort of like linen without the wrinkle factor, I thought it would work well with the pleated back. The quilting cotton, while beautiful and interesting to look at in contrast to the solid blue, was a bit bulky when constructing the collar. Nothing too awful, but something lighter, or even less stiff, would have been easier to handle.

Did you make any personal adjustments to the pattern to make it your own?
The main differences between my version and the original are the placement of the slit and the use of a contrasting fabric. One was intentional, the contrasting fabric, and one is the result of hurrying through cutting it out so I could wear this awesome top! It worked out well, as I don't really care for high necked garments. Though, the use of a closure in Kristiann's version is sensible, as the collar will want to drape to the side without it.





Where do you wear this piece?
I actually had quite a full day when I first wore Roxanne!! I took my daughter to her swimming lesson, played in the park with all of my children and ended with a walk to the mall afterward. I took pics both before and after getting changed into a swimsuit and into the pool for 30 minutes, and it still looked awesome! I walked for blocks, climbed grassy hills, tromped all over some Brooklyn monuments, and it kept on ticking and, more importantly, kept me feeling SUPER comfy AND stylish through it all!

Wanett writes about this pattern and her inspiration in this blog post.
YOU MAY LIKE:
Leave a comment
Comments will be approved before showing up.
---
Also in The Victory Patterns Blog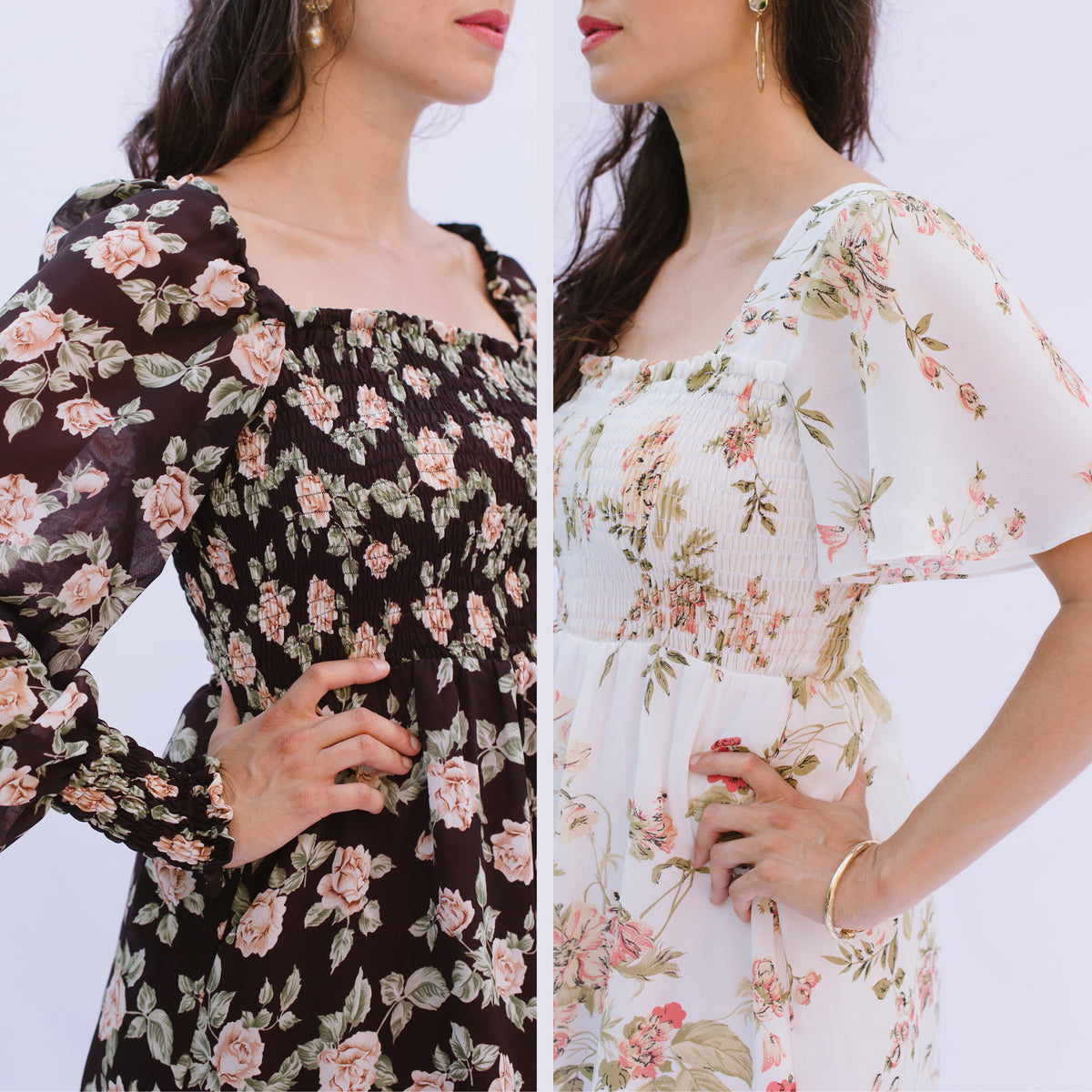 In this post, we'll discuss how to pair any of the sleeves from the Sofia pattern with the strap from this Bell sleeve. This is a popular pattern modification to give extra bra strap coverage.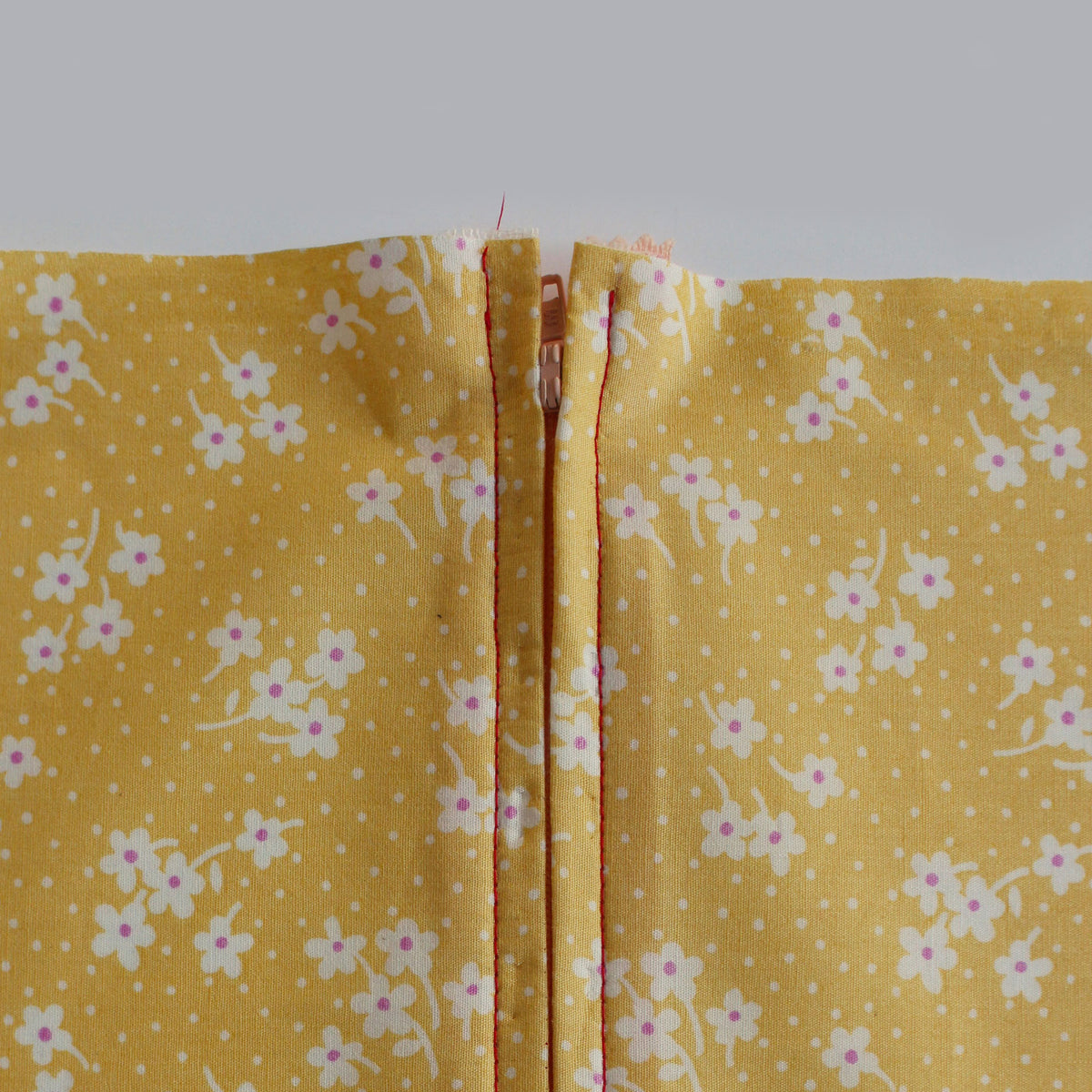 A centered zipper is one of the most usefull zippers to be able to sew. They are commonly used in skirts, dresses, and pants, as well as cushion covers and handbags. In this tutorial, we'll show you how to sew a centered zipper using directional sewing, which avoids the fabric from shifting in different directions once the zipper is sewn in. 
Last week I released the Rowena pattern and I wanted to pull together some inspiration and fabric resources to get your wheels for this project.