Josephine Kimberling's magic touch
I wanted to share some of the beautiful dresses made by the super talented fabric designer, Josephine Kimberling. Taking a look at through her gallery, you can see such a great variety of awesome sewing patterns made up of her beautiful fabric, including some from the Victory Patterns' collection. 
It's pretty inspiring. I want to live in her world of florals, rainbow streamers, and soda pop! Here's a little peek at her versions. Hoooly mama! I'm in love with her version of Chloe! Give me mixed coordinate floral prints and day of the week. Feast your eyes, ladies!
Leave a comment
Comments will be approved before showing up.
---
Also in The Victory Patterns Blog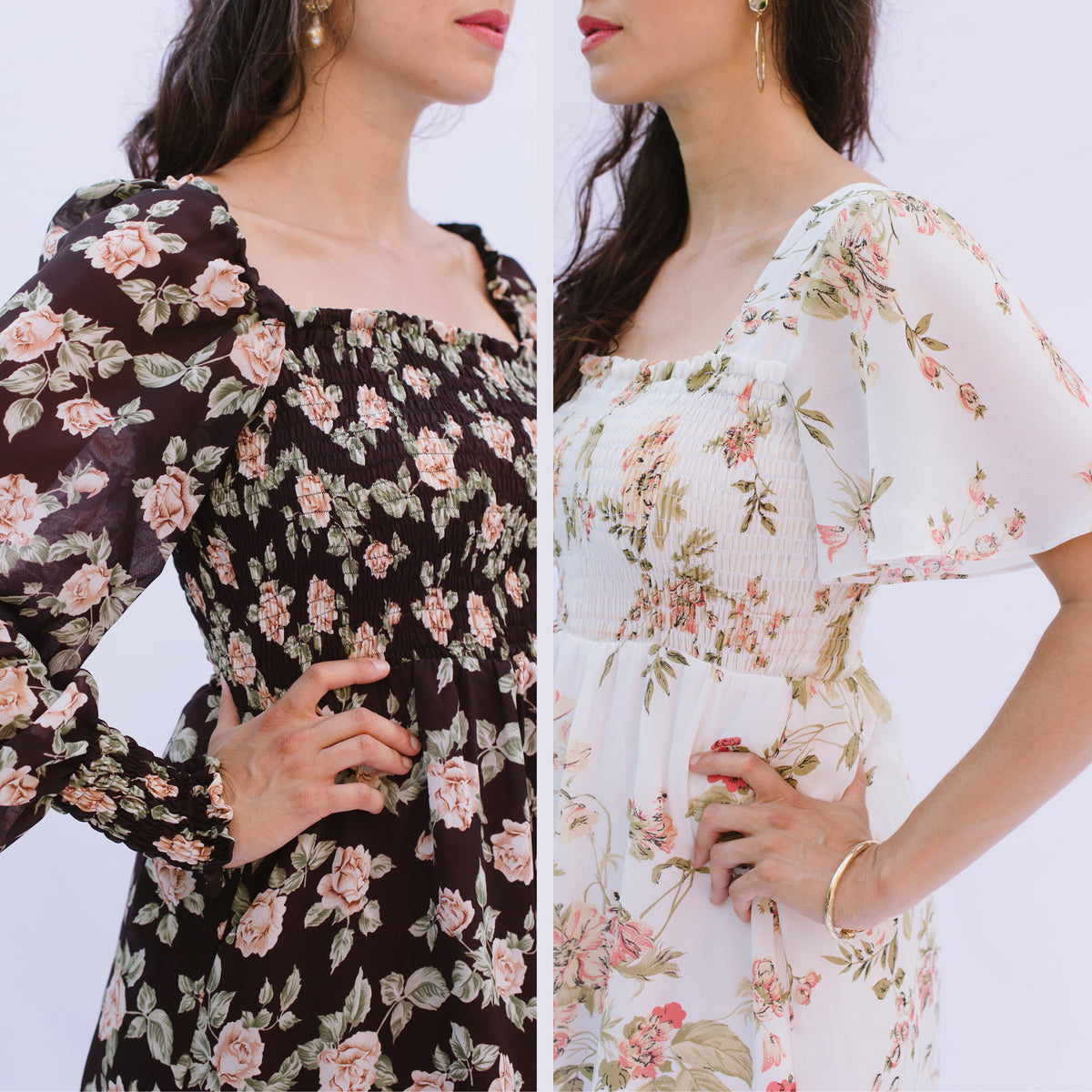 In this post, we'll discuss how to pair any of the sleeves from the Sofia pattern with the strap from this Bell sleeve. This is a popular pattern modification to give extra bra strap coverage.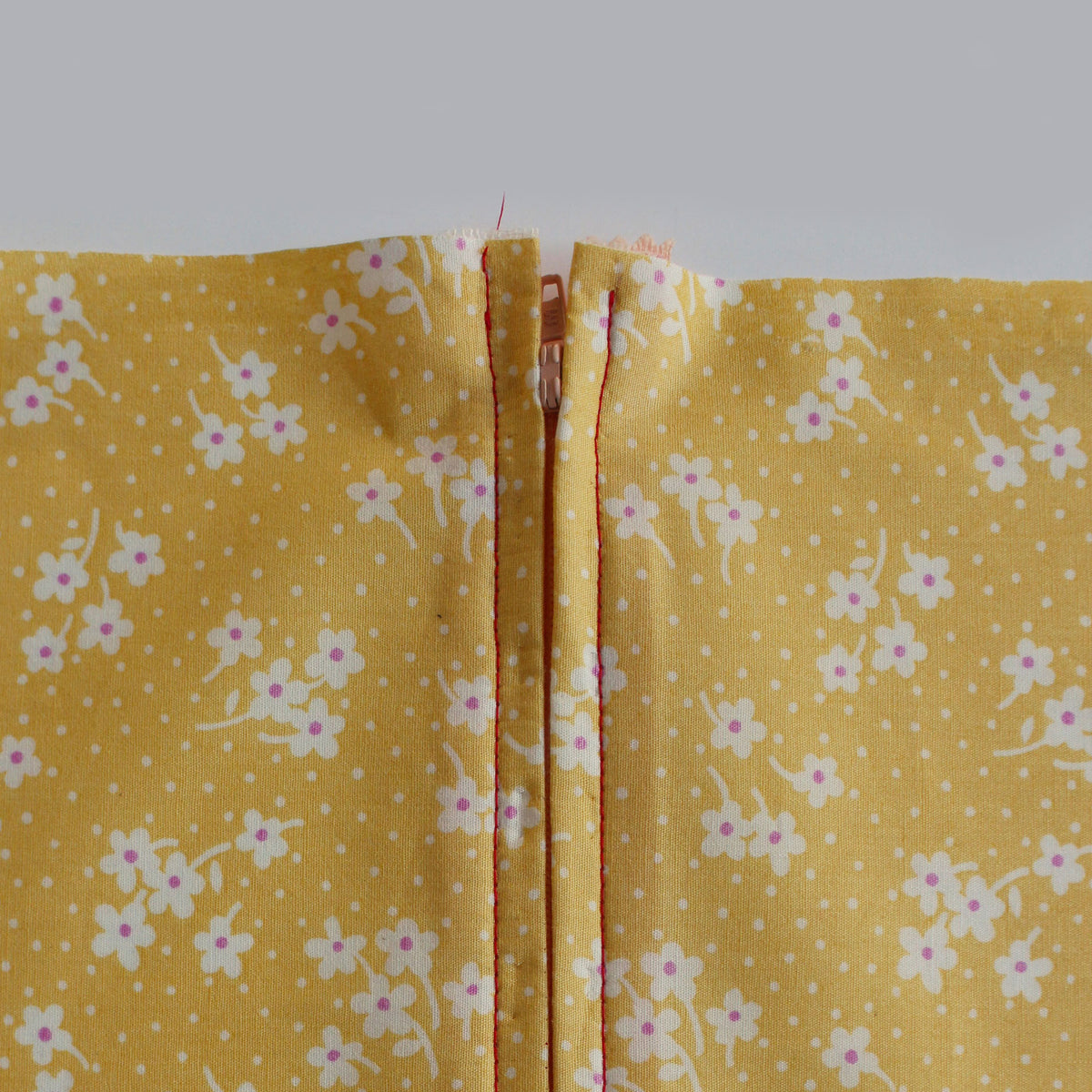 A centered zipper is one of the most usefull zippers to be able to sew. They are commonly used in skirts, dresses, and pants, as well as cushion covers and handbags. In this tutorial, we'll show you how to sew a centered zipper using directional sewing, which avoids the fabric from shifting in different directions once the zipper is sewn in. 
Last week I released the Rowena pattern and I wanted to pull together some inspiration and fabric resources to get your wheels for this project.