Lola Introduction and Inspiration
The Lola dress was one of the first patterns I designed back in 2010. Since then, it's been one of our best selling styles. It's great to think that it's still holding the charm, eight years later! I owe this to the fact that the dress takes its inspiration from a causal style that never tires; the easy to wear, classic, casual crew neck sweater.

I wanted to properly introduce you to Lola and share some of the design features and inspiration for this dress. Let's start right at the top!

The neckline is designed to be a bit wider set than a traditional sweater, and it features a classic crew neck "V" detail. The neckline is finished with a ribbed band.

I chose raglan style sleeves, as they are super comfortable to wear and easy to sew.

You'll notice that this dress features gentle curves seam throughout. I wanted to give some shape to this traditional boxy style, and I love how these organic shapes help to accentuate our natural curves subtly.
The front and back princess seams meet at the raglan seam and continue down thought the dress.
The waistline seam dips gently down at the back, with an upward curve at the front.
People often tell me that their favourite feature of this dress is the deep-set, wrap-around pockets. There's no shortage of space in there, even if it's just for keeping your hands warm.
The sleeves are 3/4" in length, and the hem is designed to sit just above the knee. You can easily adjust the lengths as you desire.

As with the neckline, the cuffs and hem are finished with a rib-knit band.
I've gathered together a collection of inspiration for this dress that I think reflects the cozy vibe and style of Lola. Hopefully, it helps you to feel the "vibe" of this dress, and perhaps serve to inspire some fabrication ideas.

The princess seams in this style lend Lola well to colour blocking. I've seen some fantastic versions over the years with creative colour combos, which is always fun! One thing I like about colour blocking my fabrics is that it gives flexibility when you're having a tricky time sourcing a coordinating rib knit. In this case, I'll end up optioning for a two-tone body with a contrast ribbing, creating a playful colour palette. Colour blocking makes for a fun, fresh look, and I would love to see what colours you choose if you go in that direction for your dress!

I hope this curation of images gets your creativity churning for the project ahead. I can't wait to get started! Join in next week Monday when the Lola sewalong kicks off.
Sources: 1 . Acne Studios / 2. Simetric Athleisure / 3. COS / 4. Romwe /
5. Boden / 6. Acne Studios found at Just The Design / 7. Marc Jacobs / 8. Zaful  / 9. Marc by Marc Jacobs / 10. Acne Studios
YOU MAY ALSO LIKE:
Leave a comment
Comments will be approved before showing up.
---
Also in The Victory Patterns Blog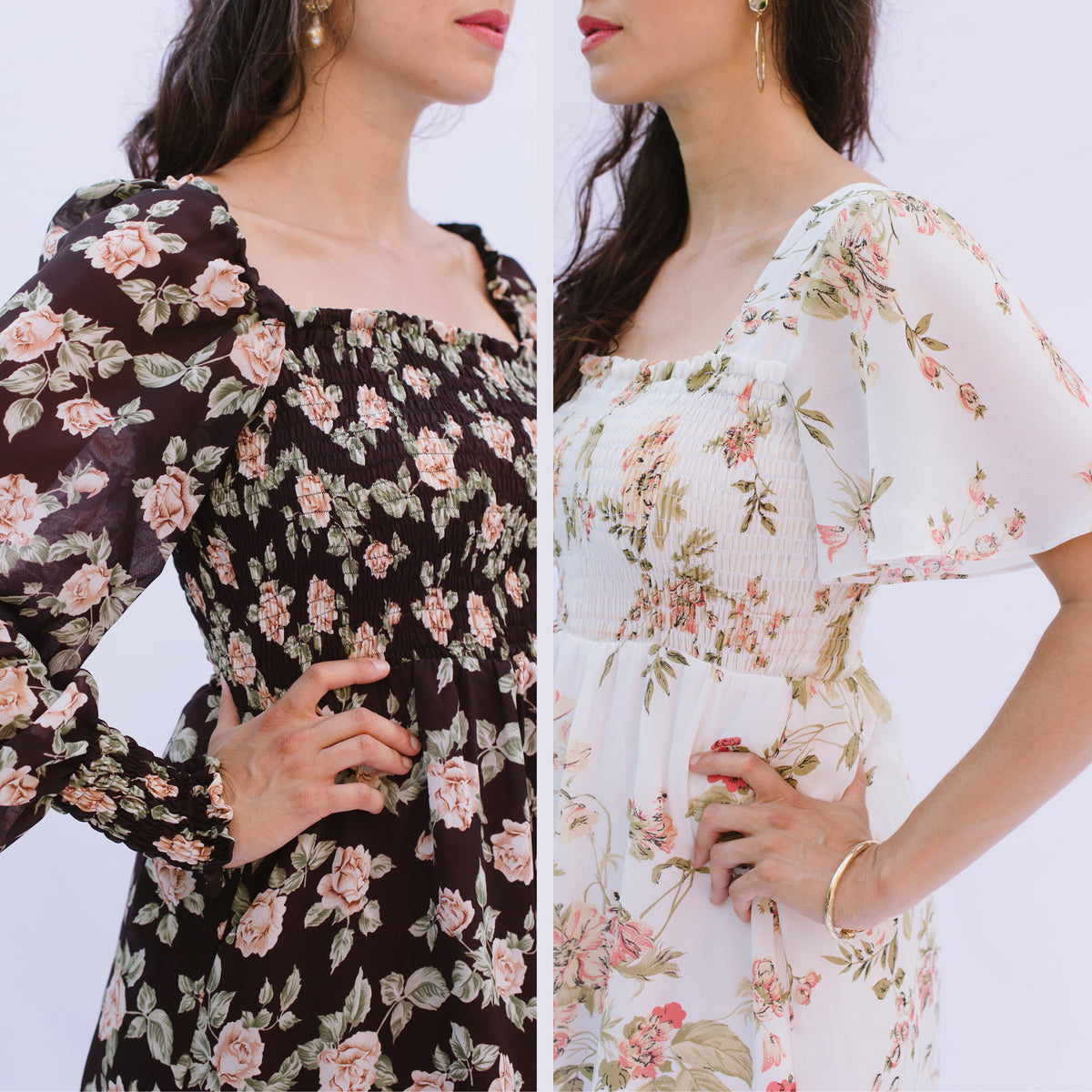 In this post, we'll discuss how to pair any of the sleeves from the Sofia pattern with the strap from this Bell sleeve. This is a popular pattern modification to give extra bra strap coverage.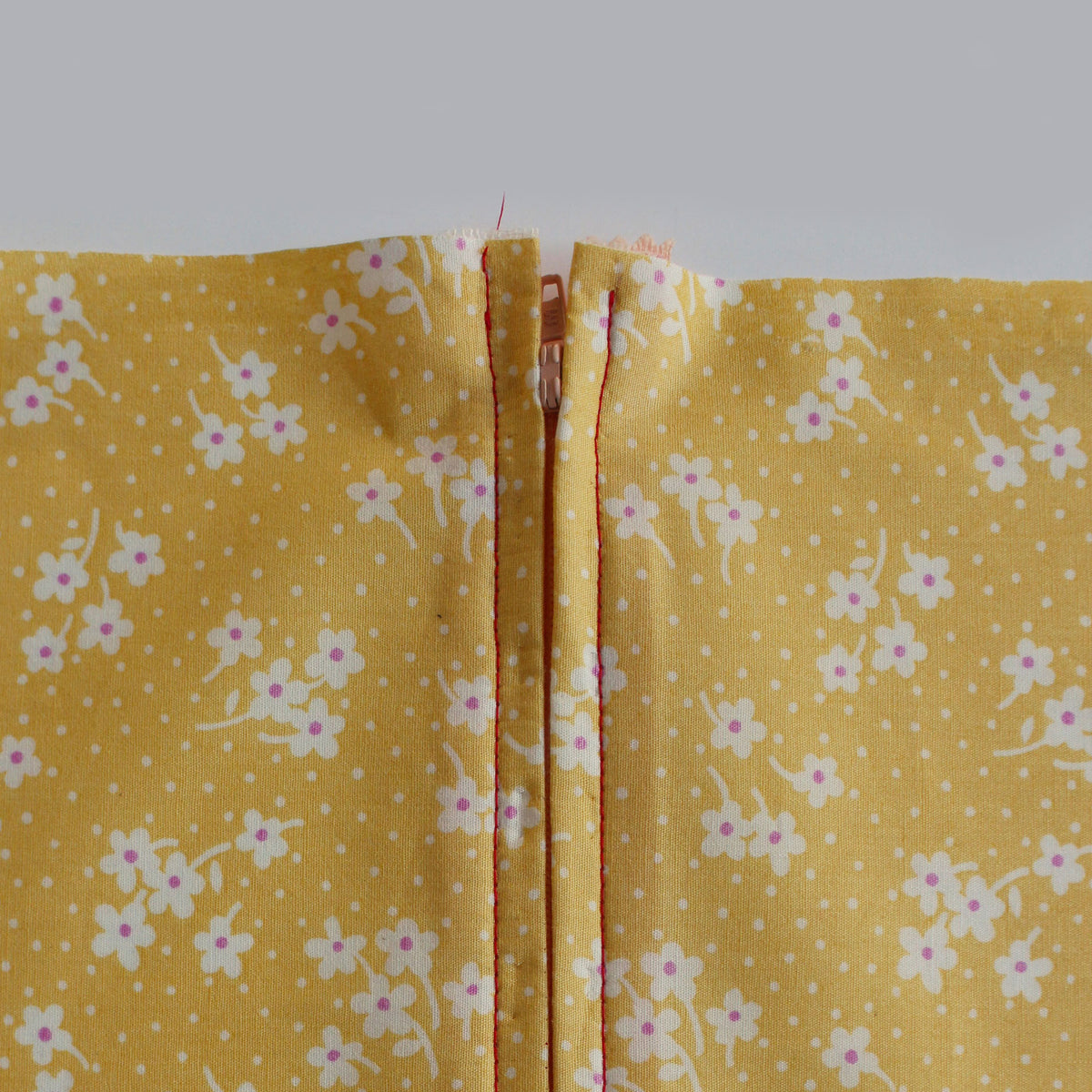 A centered zipper is one of the most usefull zippers to be able to sew. They are commonly used in skirts, dresses, and pants, as well as cushion covers and handbags. In this tutorial, we'll show you how to sew a centered zipper using directional sewing, which avoids the fabric from shifting in different directions once the zipper is sewn in. 
Last week I released the Rowena pattern and I wanted to pull together some inspiration and fabric resources to get your wheels for this project.