Lola Sewalong: Choosing a fabric

Samples of French terry and fleece sweater knits
Sourcing the right fabric for the Lola dress involved considering the fabric weight, percentage of stretch and colour coordination between self and ribbing fabrics. Let's talk about each of these in detail before you head out to the fabric shop.
Lola is designed for a medium to heavyweight French terry or fleece knit fabric with a one-way 20% stretch. The ribbing fabric, which is used for the neckband, hem band, and cuffs, should also have a weight compatible with the self-fabric. Take a look at other sweatshirts you own to get an idea of the weight and feel for both of these fabrics.
Fabric Weight: 
When referring to weight for the self-fabric, you want to consider the density of the fabric. If the fabric is too thin or has too much drape, it will not be suitable for this design. Some fabrics will label the actual weight of the fabric. If you have access to this information, I would suggest something in the area of 265-300 gsm (grams per square meter) for self and ribbing fabric. 

Samples of ribbing
Percentage of Stretch:
A stretch gauge is included in your pattern that will assist you in determining if your fabric has enough stretch. You can find it under the section in your instructions called "Sewing with stretch." Take the instructions with you when shopping for fabric to determine the stretch factor in your fabric.

Hold the fabric at either end of the grey portion of the stretch gauge.

Pull the fabric to the outer perimeter box to determine percentage of stretch.
Some fabrics will have a lycra or spandex content built into their fibre structure; other fabrics have a mechanical stretch. This means that stretch fibres are not included in the weave, but instead, stretch properties are created in the finishing process by creating highly twisted yarns. Once the fabric is woven, this gives a small amount of stretch to the final fabric. Some French terry and polar fleece knits have a mechanical stretch, which means that their percentage of stretch can be lower than 20%. In this case, you can choose to size up by one size on your pattern to compensate for the lack of stretch. 
Colour Matching and Alternate Options for Ribbing:
Unless your fabric supplier stocks coordinating sweater knit and ribbing fabric, it may be tricky to find a perfect colour match for your two fabrics. Be open to using a contrasting colour for your ribbing for a colour-blocked look. 
In case you want a perfect colour match or are not able to source ribbing, another option that you can try is to use your sweater fabric for the band pieces. If your sweater fabric has the necessary 20% stretch, you can cut the band pattern pieces as directed in the pattern instructions. For this option, you would replace the ribbing fabric with self-fabric.
If your fabric has mechanical stretch, it will likely have less than 20% stretch. In this case, I would recommend cutting these pieces on a bias grainline to increase the stretch on the band. Keep in mind that when preparing pattern pieces that are intended to be cut on fold, they will need to be cut as one full piece on a single layer of fabric.
Pre-washing:
As with all projects, don't forget to wash and pre-shrink your fabric before cutting to eliminate shrinkage when worn! 
Next Post:
In the next sewalong post on Wednesday, November 13th, we will be gathering our supplies for the project.
YOU MAY LIKE:
Leave a comment
Comments will be approved before showing up.
---
Also in The Victory Patterns Blog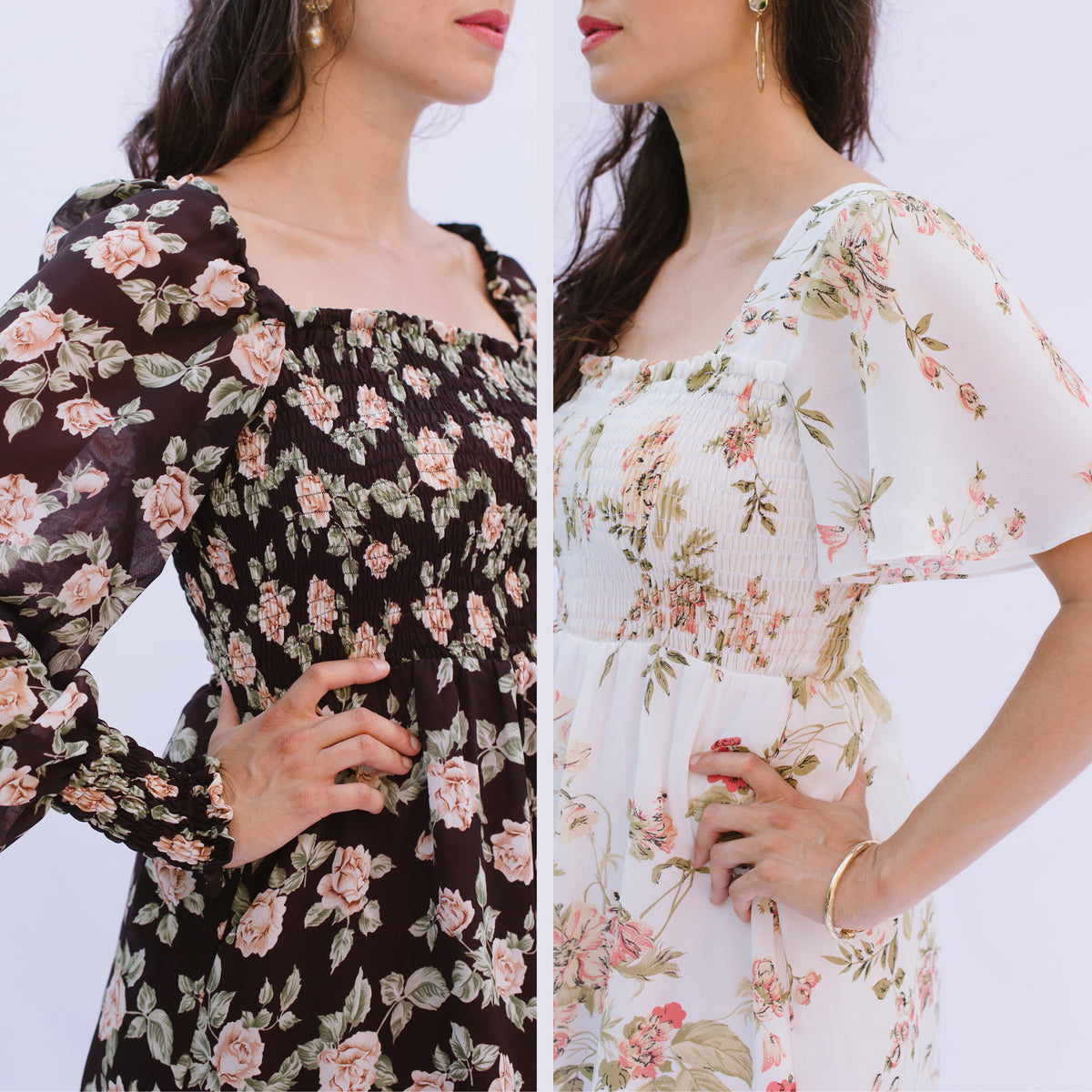 In this post, we'll discuss how to pair any of the sleeves from the Sofia pattern with the strap from this Bell sleeve. This is a popular pattern modification to give extra bra strap coverage.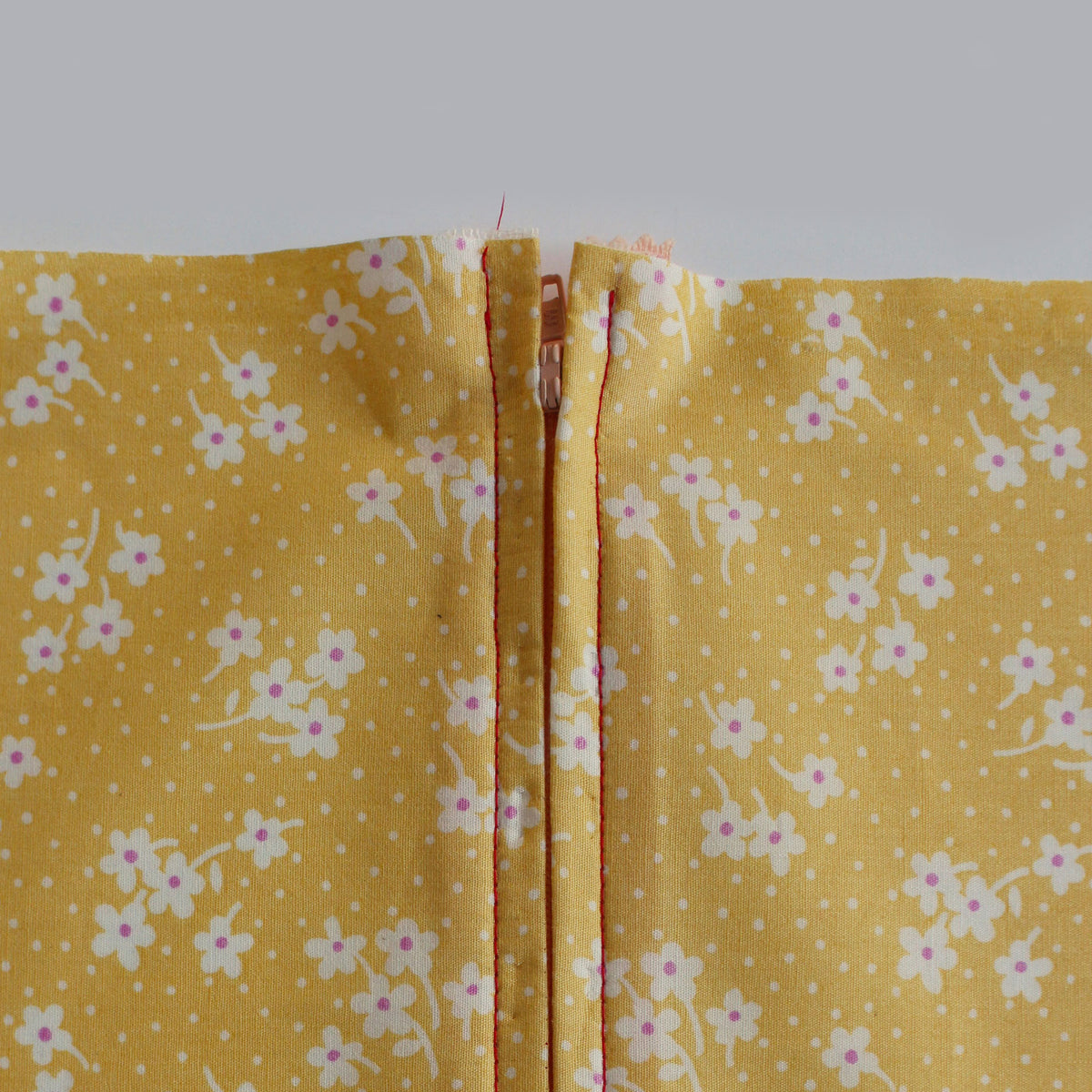 A centered zipper is one of the most usefull zippers to be able to sew. They are commonly used in skirts, dresses, and pants, as well as cushion covers and handbags. In this tutorial, we'll show you how to sew a centered zipper using directional sewing, which avoids the fabric from shifting in different directions once the zipper is sewn in. 
Last week I released the Rowena pattern and I wanted to pull together some inspiration and fabric resources to get your wheels for this project.