Marimekko, with love
To celebrate my birthday, my best friend and I trotted off to the textile museum as they're having a Marimekko show. It's the depth of winter, and I've been longing for the colors of spring, and this show was more than a fix. I am so in love with the world that Marimekko built, their vision, consistency, approach to marketing, their contributions to fashion and industrial design, textiles and art, ALL of it!

Marimekko is a Finnish company started in 1952 by an incredibly innovate woman, Armi Ratia. The company is largely recognized for their bold, colourful prints, simple garment silhouettes as well as home furnishings. Marimekko started after a failed endeavour into the production of oilcloth left Ratia with a factory on her hands. So she decided to invite some graphic designer friends to put their ideas onto fabric. These humble beginnings would be the start of a beautiful little empire.

Armi Ratia - founder of Merimekko




To show how these textiles in the application ofevery day life, the company went on to design simple garments. At this time, tight, tailored clothes that emphasized a woman's figure were the height of fashion. Marimekko created styles that were the antithesis of this and was based on comfort and simple lines.



Another convention that Marimekko threw out the window had to do with the screen-printing process. Instead of the exact alignment of the bold colors, they preferred an aesthetic of inexact printing where color boundaries overlapped one another, which lent to a handmade quality.

​


In short, from there the company blew up, and today we are still lucky enough to have it around today!

Here's a lovely letter Armi wrote when asked to tell a short history of Marimekko.

History? We are only 21 years old. In fact, I do not very much care to remember what is behind War and the time after that. The lack of everything, materials, knowledge, connections. A place to live in. Shoes. Food. And factory space. I do prefer the history of future.

We have a good solid ground to build on. Now. A site for a new beautiful factory given to us by Helsinki town. Satisfactory finances. And what is most important, the keep capable and soberly enthusiastic personnel which grew an inseparable unity during many fates and difficulties. We all do the same job. Some people have been with us from the very beginning, And in the leading group, there are young girls with an academic background who started their career in the firm. Our design department is different. The people in the factory, office, stock, shipping, and stores, too are most a tribe.

The happy wave of a truck driver. The flowers around the house. Our difference, direct, fierce business letter. "Love" ending our cables around the world. What kind of factory is that? Bold Maija Isola print in a lighted window of a Boston architect. Sculptors in San Francisco ordering, again and again, new five pocket coats. Pink. Summer shifts in Lebanon. Where did you buy yours? The table setting under an oak tree in Canberra. This orange print comes from Finland. It has the name Lokki Seagull. They always have funny names. Never quite expressing the design but a movement or association behind. Giving a space for imagination.

Now I open the gate to my childhood garden. My mother takes my hand. She leads me to her beloved flowers. Pansies, daisies, fritillaries, columbines, mignonettes, peonies and broken hearts. She also tells their Latin names. She is a born teacher and a professional, too. She loves. Hates war. She has a soft, grayish, bluish muslin dress. Her hands are hard from gardening. She smiles. That is also Marimekko.

Armi Ratia


There was no other choice but to photo bomb the show, so here's some pics for you!

The following three images were my three favorite things. I love this quote so much! The following two are tissue and cloth sewing patterns. I'm in love with screen printed designs and it's something I'd love to do one day!
2 Responses
Leave a comment
Comments will be approved before showing up.
---
Also in The Victory Patterns Blog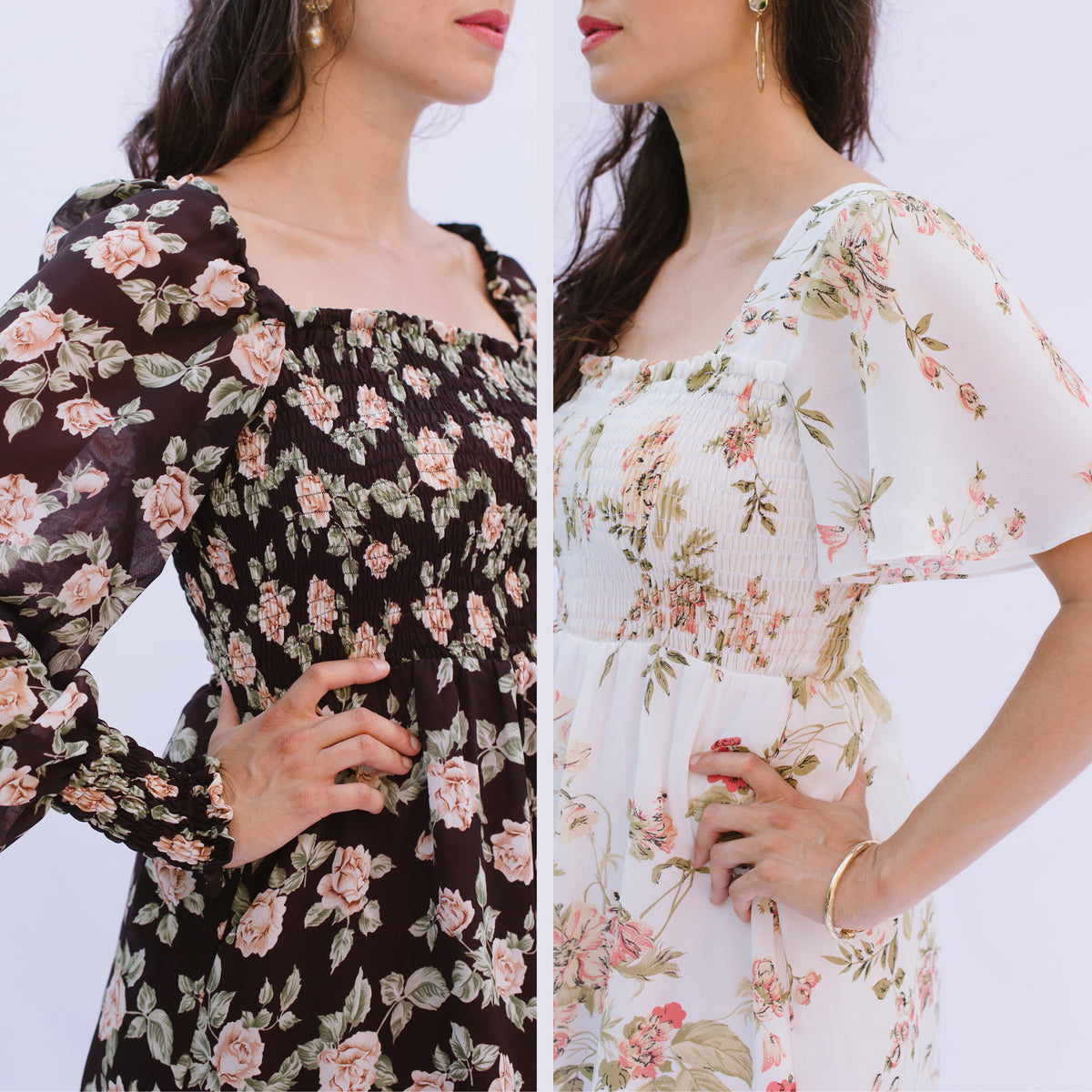 In this post, we'll discuss how to pair any of the sleeves from the Sofia pattern with the strap from this Bell sleeve. This is a popular pattern modification to give extra bra strap coverage.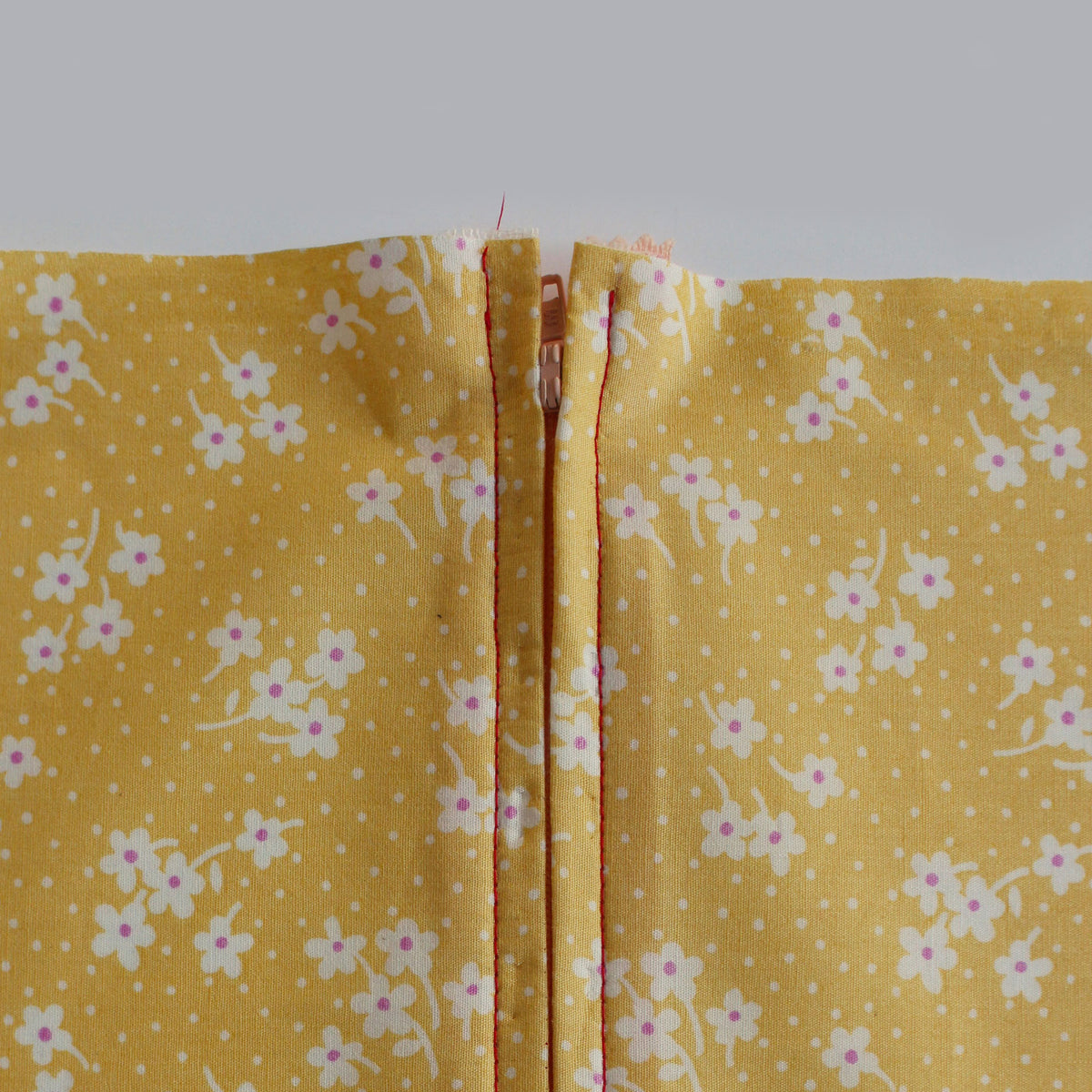 A centered zipper is one of the most usefull zippers to be able to sew. They are commonly used in skirts, dresses, and pants, as well as cushion covers and handbags. In this tutorial, we'll show you how to sew a centered zipper using directional sewing, which avoids the fabric from shifting in different directions once the zipper is sewn in. 
Last week I released the Rowena pattern and I wanted to pull together some inspiration and fabric resources to get your wheels for this project.