THE ARIMA CAPSULE COLLECTION

I'm so excited to welcome the newest pattern collection to our line! The Arima capsule collection consists of three PDF patterns, Esther, Frances, and Samara, that are designed to work beautifully together, allowing you to create many stylish, comfortable outfits with ease. These styles are extremely functional and will fit beautifully into any wardrobe, paired with your other favorites. Let's take a look! 
---
THE ARIMA COLLECTION
---
THE ESTHER PANTS
I was once on a bus in the London, when my friend announced in her very loud voice, "You never wear pants!". Now, you should know that "pants" in the UK mean something totally different to "pants" in North America." So, I had a packed busload of people staring at me, thinking I was and always do go commando :( 
The thing is, I'm a dress person, so I was surprised to see this pant sketch continuously reoccur in my sketchbook. They were obviously meant to be. I'm happy to say that I am now a converted pant (not the underwear kind) wearer, and I'm excited to welcome the first pant pattern to our line.
I'm crazy about dimension and texture in clothing, so I love that giant pleats create Esther's fullness. These pants are minimal and feel so comfortable on I could be talked into wearing it to bed. I hope you love them as much as I do!
---
ESTHER is a loose fitting, wide-leg pant. The front features two angled overlapping pleats and a center seam along the leg. Front slash pockets follow the angle of the pleats. This style sits at the natural waist with a straight waistband and closes with an invisible zipper and button at the center back.
Esther can be made into full-length trousers for the colder months or cropped just below mid-calf for a sleek look on sunny days. Add an optional sash to either style.
---
THE FRANCES SHIRT / DRESS
After Boundless Style, I have been a bit obsessed with the idea of modular patterns. I love designs that are as multi-functional and as flexible as possible. Frances is the ultimate modular knit shirt/dress pattern as she allows you to create anything from a simple T-shirt to a stylish, and super comfortable dress, allowing you to make a collection of beautiful basics.
---
The body silhouette ranges from a slim fitting hip-length shirt, a crop top that sits just above the natural waist, or a dress with a half circle skirt and built-in side-seam pockets.
Choose from five neckline options: crew neck, turtleneck, or a scoop neck with a high back, medium back or a low back with ties.
Choose four four sleeve options: Cap, elbow, three-quarter, and full-length.
Use a serger or regular sewing machine to sew this project. There are lots of tips for sewing with stretch in the instructions. Mix and match the pattern pieces to create your own look!
---
 THE SAMARA CADIGAN /ROBE
There are so many things I love about Samara. She's so comfortable to wear and quick it is to make. I love that using a knit or a woven completely changes her look; there almost isn't a fabric you can't use to make her. Mostly, I love how she looks with Esther and Frances, and pretty much everything else!
---
Samara is a relaxed, loose fit cardigan and robe that features drop shoulders, 7⁄8 length sleeves, square patch pockets, a neckband and a belt that can be tied at the waist.
Version 1 is a cardigan style with the hemline ending just below the hip. Version 2 is a robe style with the hemline ending just below the knee. This style works great in both knit and woven fabrics and can be sewn on a serger or regular sewing machine.
The Samara cardigan is perfect for a cool day when made in a warm, cozy knit. The robe is beautiful in a lightweight woven fabric on a summer night worn as a light jacket over jeans and a simple T-shirt, or a dress.
YOU MAY ALSO LIKE:
1 Response
Leave a comment
Comments will be approved before showing up.
---
Also in The Victory Patterns Blog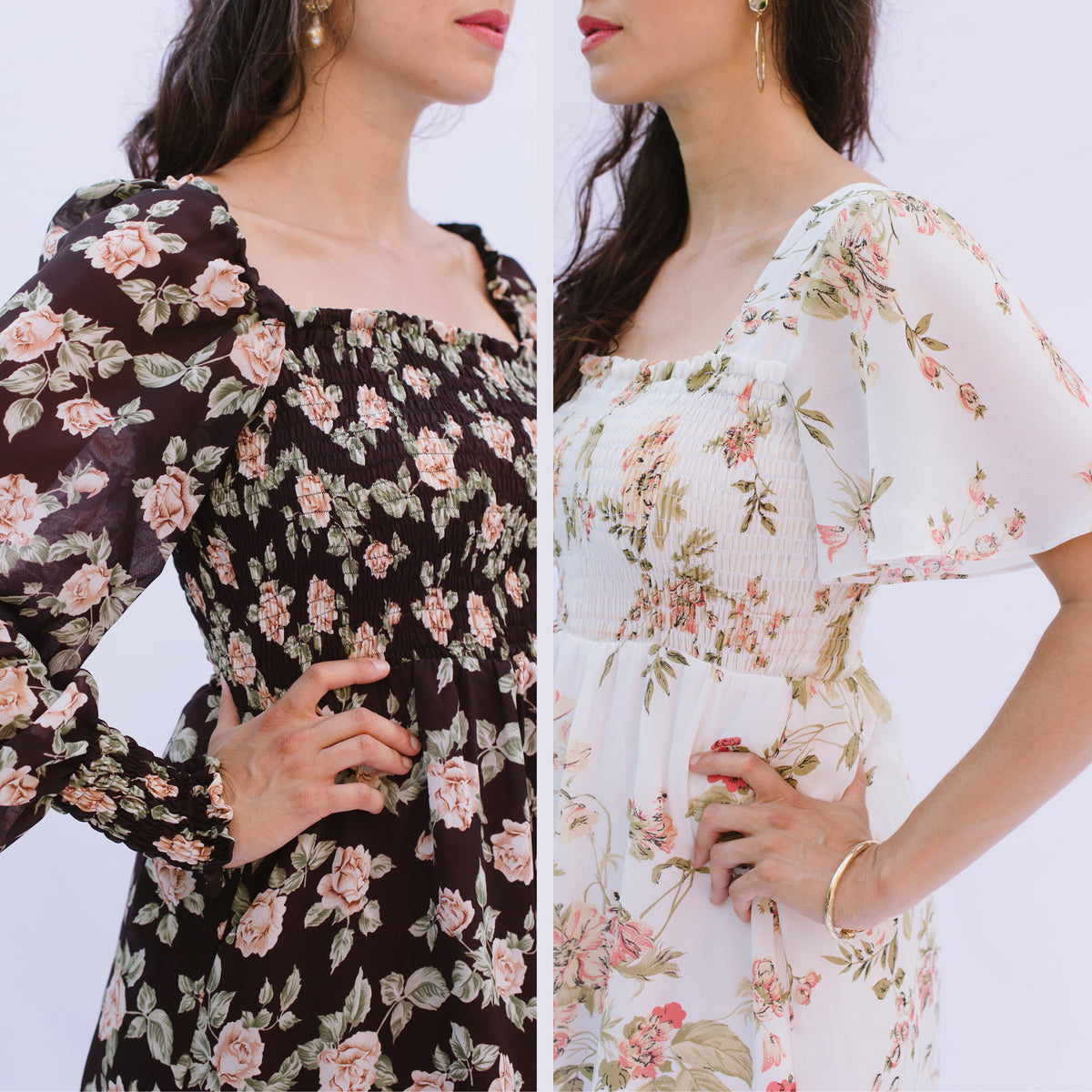 In this post, we'll discuss how to pair any of the sleeves from the Sofia pattern with the strap from this Bell sleeve. This is a popular pattern modification to give extra bra strap coverage.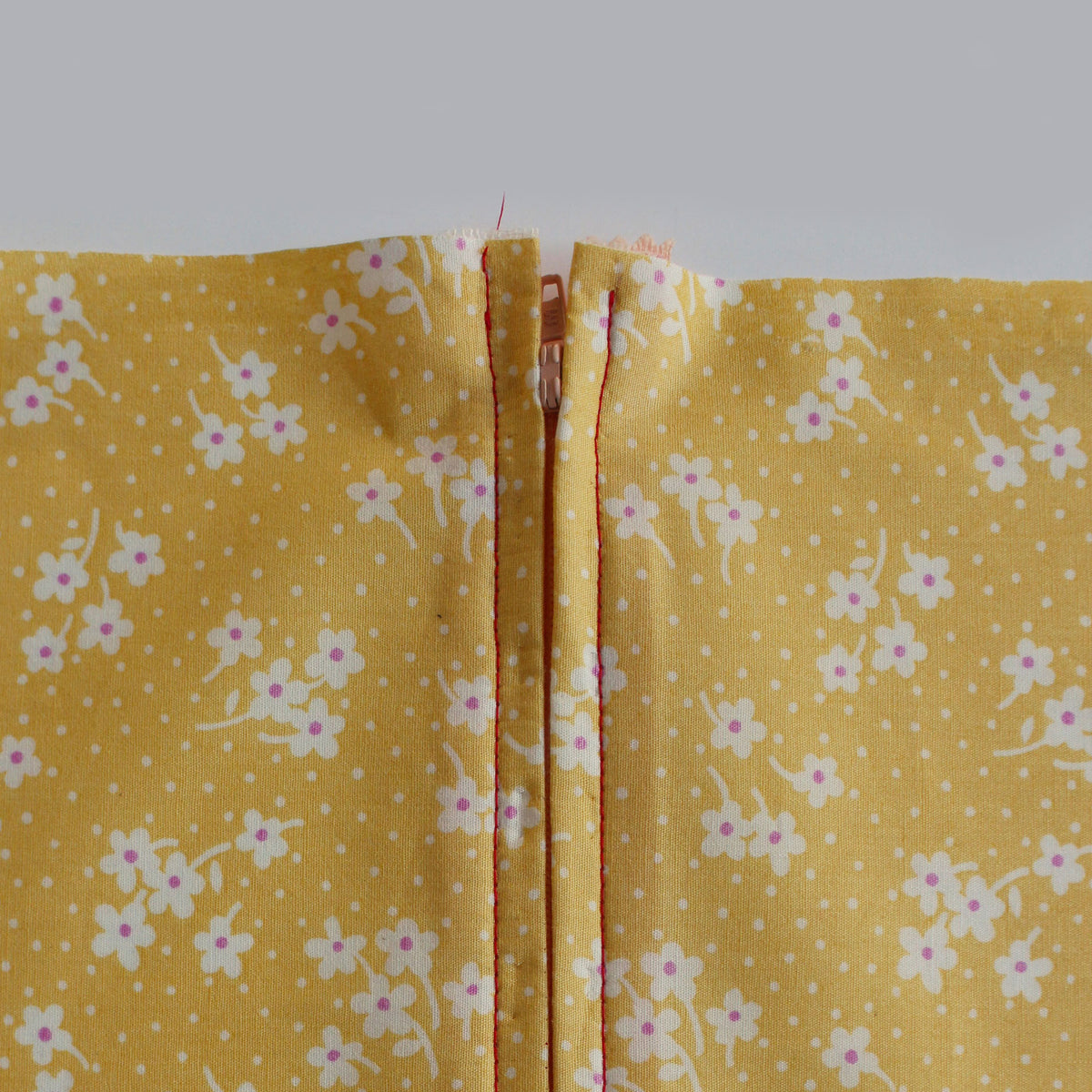 A centered zipper is one of the most usefull zippers to be able to sew. They are commonly used in skirts, dresses, and pants, as well as cushion covers and handbags. In this tutorial, we'll show you how to sew a centered zipper using directional sewing, which avoids the fabric from shifting in different directions once the zipper is sewn in. 
Last week I released the Rowena pattern and I wanted to pull together some inspiration and fabric resources to get your wheels for this project.