Getting Started with Sofia
In the last sew-along post, we made the adjustments to the pattern and discussed making a muslin for the Sofia pattern. In this post, we'll go over all the supplies, tools and notions needed for the project. We'll also make a cut list for each of the versions for this pattern.
Fabric and Notions:
Good quality elastic thread - I've linked to several sources in this post
Regular thread to match your fabric
Lightweight fabric - the heavier the weight, the more subtle the shirring effect will be.
Sewing machine
1/4 elastic for the dress style, cap/elbow and bishop sleeves - see instructions for quantity
Fusible interfacing (for shoulder strap used with Bell sleeve) 
Tools
Scissors
Pins
Iron
Stitch ripper
Measuring tape
You may need a small screwdriver to adjust your bobbin tension
Safety pin for use with cap/elbow/ bishop sleeves
Additional tools
For your fabric guidelines you will need either:
A drafting ruler and a fine chalk marker
Or a pressure foot with a 1/2" distance between the needle and to foot edge. Check out

 

this post

 

for a tutorial on how to turn your regular pressure foot into a guide foot.
Cut list:
Let's go over the cut list for each version of the pattern. You can then go ahead and cut out all of the pieces in preparation for the sewalong.
Note: Several people have asked if it's possible to use the Shoulder strap with the other sleeve options. The answer is YES!
You would make this adjustment if you desire more bra-strap coverage, or if you would rather not wear a strapless or bandeau bra. For this version, cut your desired sleeve, along with the shoulder strap pieces. Omit piece I.
There are no pattern modifications needed, however the sewing method for this will change. This be covered in more detail in a later post in the sew-along series.
For this option, make sure to test the Strap length. If adjustments to length are made, make adjustments to the Bell Sleeve pattern before cutting the sleeve. This is discussed in more detail in this post.
In the next sew-along post, we'll start sewing. The first step will be shirring the bodice, so get ready for the fun part! 
YOU MAY ALSO LIKE:
Leave a comment
Comments will be approved before showing up.
---
Also in The Victory Patterns Blog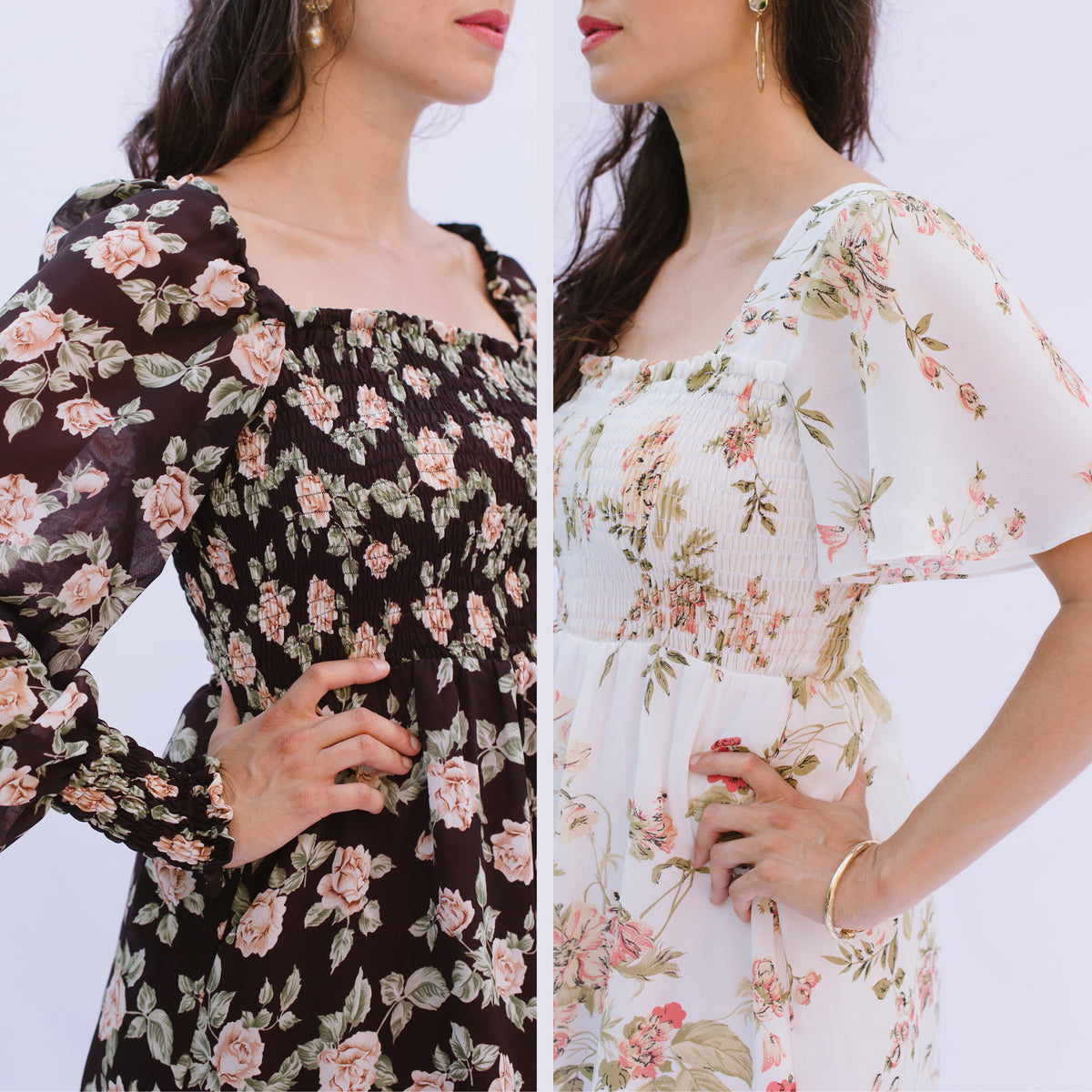 In this post, we'll discuss how to pair any of the sleeves from the Sofia pattern with the strap from this Bell sleeve. This is a popular pattern modification to give extra bra strap coverage.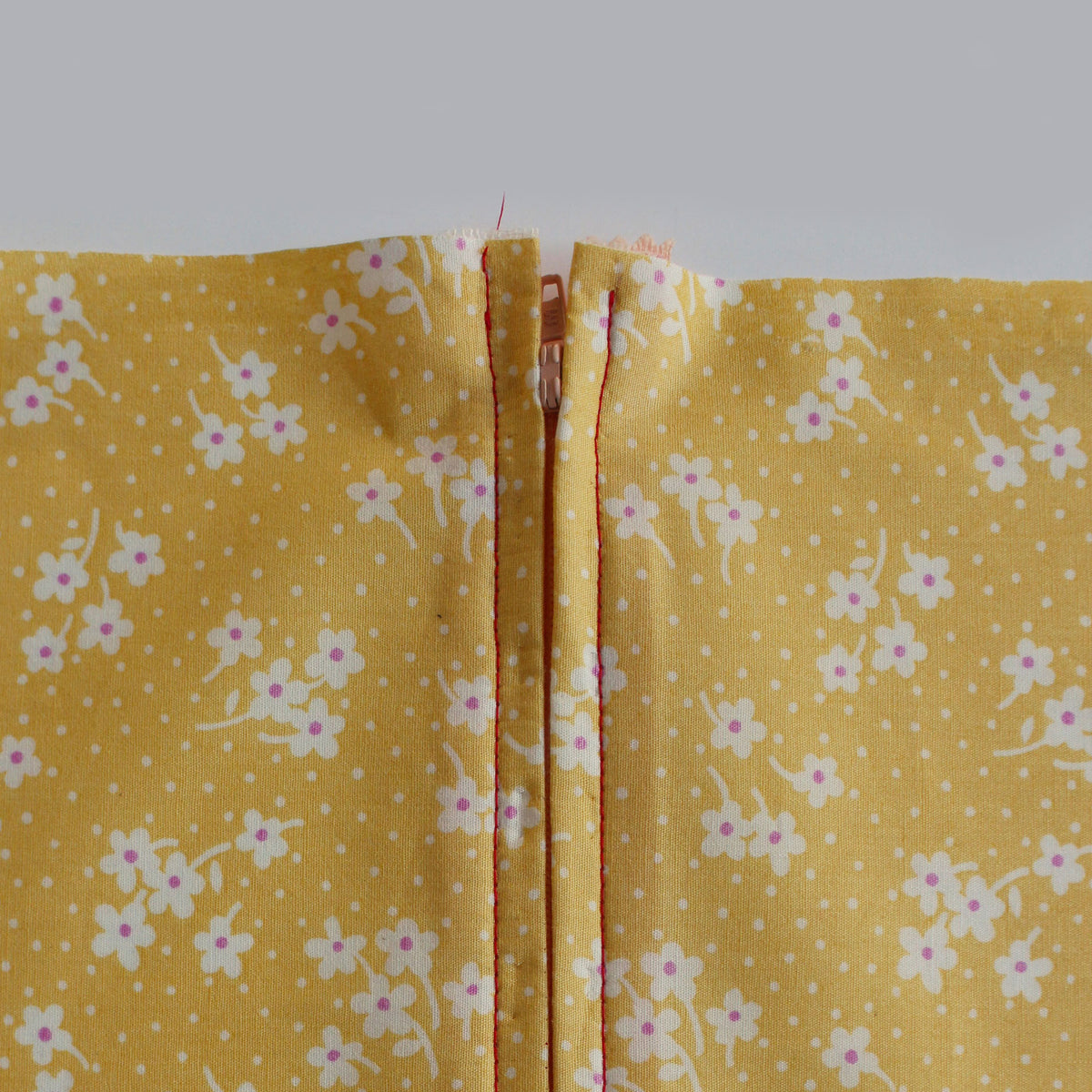 A centered zipper is one of the most usefull zippers to be able to sew. They are commonly used in skirts, dresses, and pants, as well as cushion covers and handbags. In this tutorial, we'll show you how to sew a centered zipper using directional sewing, which avoids the fabric from shifting in different directions once the zipper is sewn in. 
Last week I released the Rowena pattern and I wanted to pull together some inspiration and fabric resources to get your wheels for this project.